Ice Cream



Only got photo of ice cream...
Coz when the garlic bread, pizza & pasta came, we were starving! :P
We ordered the ice cream for 1 person and i think 4 or 5 person shared coz can refill! lol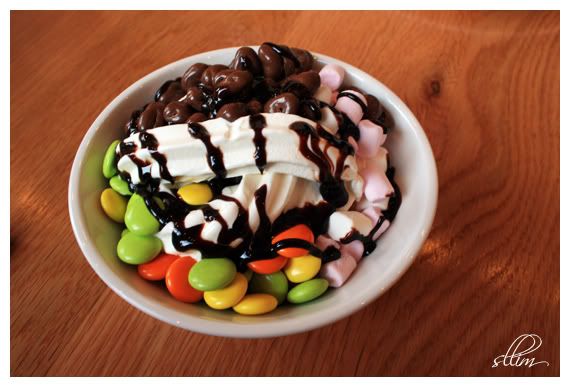 First round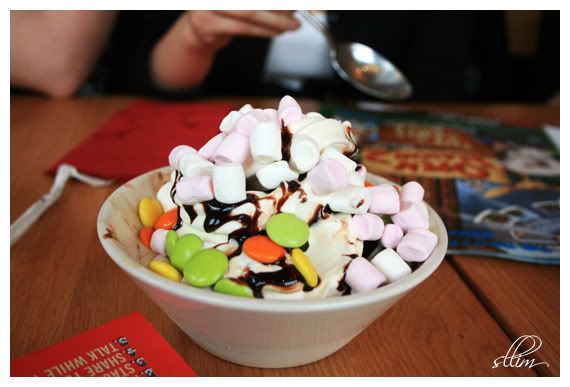 2nd round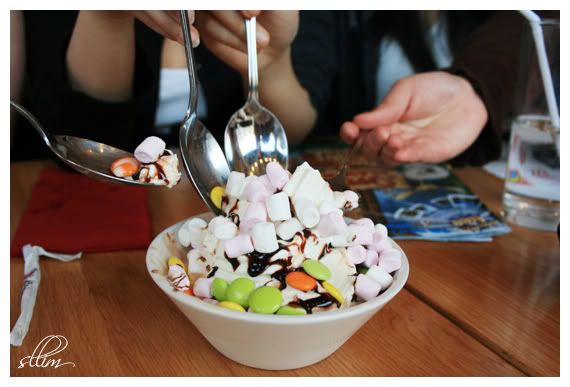 Don't malu-malu, dig in!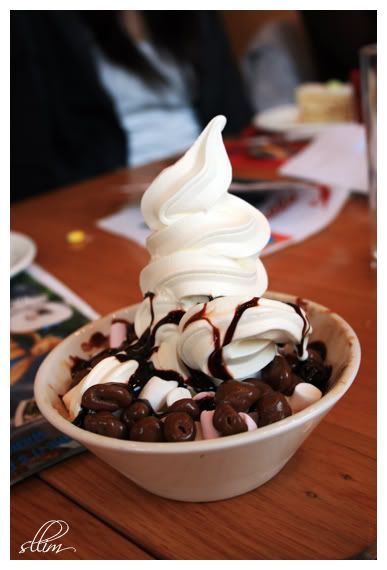 3rd round. Leaning tower of ice cream
The creator of the leaning tower, Wei En (directly behind the ice cream)
Next, group photos + cake.
Cheers