Players Lounge
I watched Monsters vs Aliens today.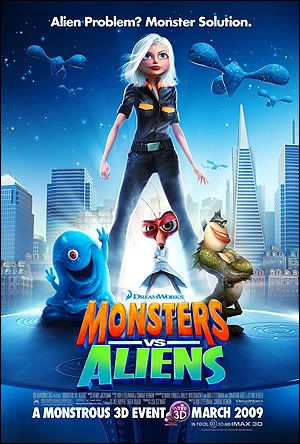 It was 3D. Honestly, I felt the 3D wasn't 3D enough. Only at certain part can see the 3D. And if it wasn't because of that uncomfortable glasses I would have forgotten I was watching a 3D movie.
The storyline... okok la... My rating 6/10
-------------------------------------------------------------------

So we got a chance to look and sit and feel of where the Man Utd players hang out before the game, during the game, after the game.
In the Man Utd player's lounge. Visitors don't get to come into here.
There's a bar that serves non-alcoholic drinks before and a lil' alcoholic drinks after.
On the wall is the photo of all the Man Utd captain photos, then and now.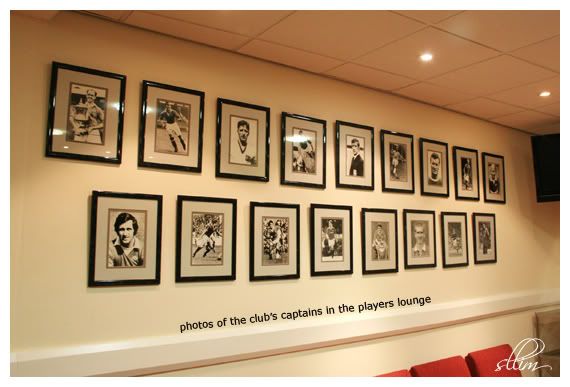 Then we went into the area where the Man Utd players will change into their jersey and listen to the manager's speech/lecture/advice/etc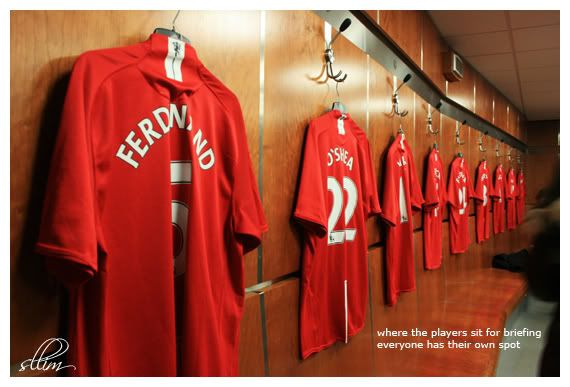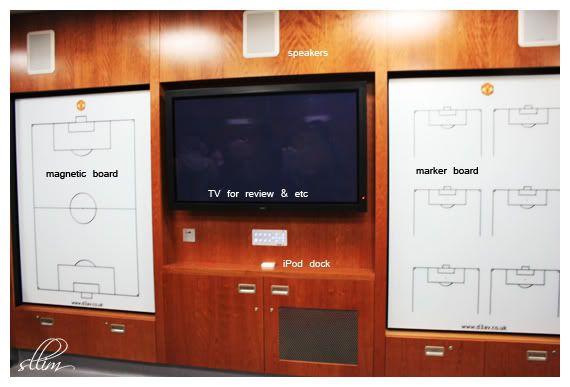 The way to the toilets was blocked so this is the best photo I have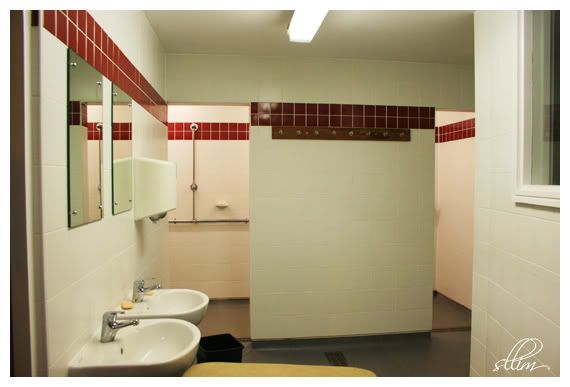 We didn't get to see how the visitor's area was.
Then we were led to the place where the players normally talk about the game after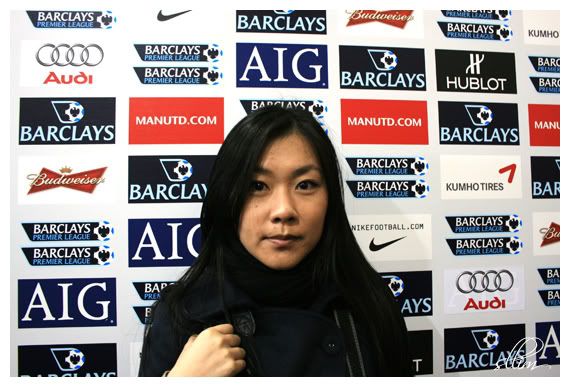 My classmate, Yolanda, the spokeperson for Man Utd
We got to experience what the Man Utd players experience every time they go onto the pitch, together with the claps & cheers of the spectators. ahah!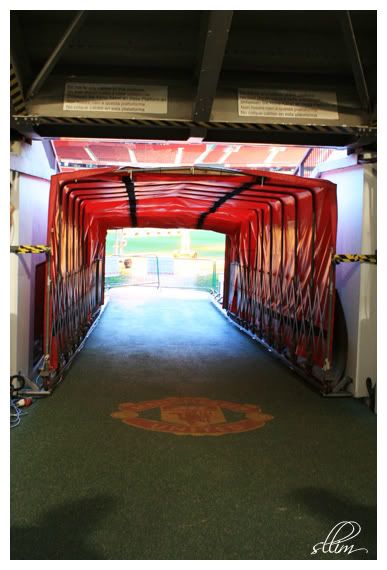 The pitch up next.
Cheers