It's over!
After many days of wrong timing sleep & unhealthy lifestyle (work, eat, sleep), it's all over!
My presentation was today and it went quite smoothly and slowly. I must have been zooming through my presentations before coz my lecturer told me to "slow down" even before I started! lol. but it's all good.
Just a photo today.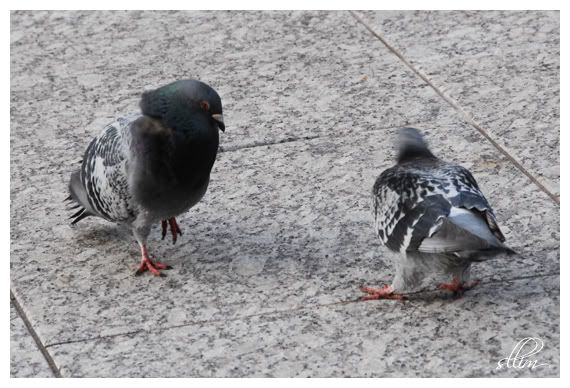 Free as a pigeon!
Pigeons of Nottingham
My post will resume tomorrow with my journey to Manchester!
Cheers