Sumo Football



In my opinion the best game during the Saturday Antics is the Sumo Football. Seriously funny!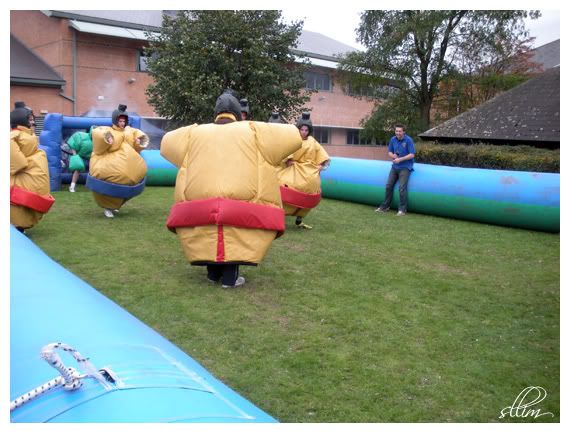 It's funny coz you have to wear this oversized heavy sumo suit with a sumo hair and you can't actually see the football even when it's in front of you.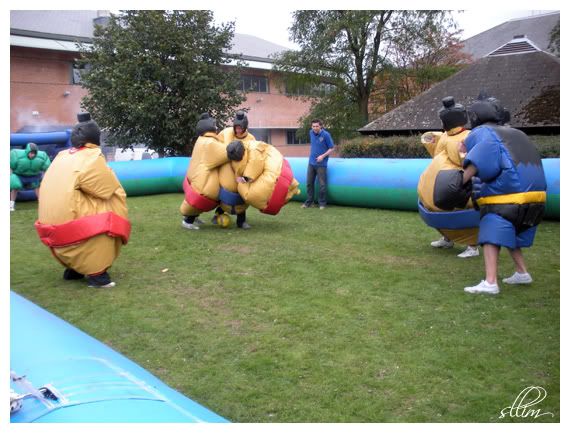 The best part is when something happen like the photo above. Coz you can't possibly run fast or tackle an opponent you basically have to crash into them.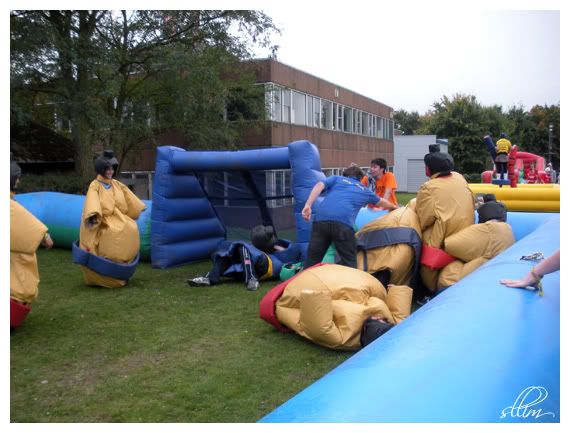 Often time you have situation like the photo above. Stack up sumo. And when you fall you can't get up on your own (Trust me, I've been there).
Nevertheless, it was good fun :)
More games tomorrow
Cheers