Saturday Antics



This was an event that happened during Freshers Week. It was held on 11 Nov 2008. There were all sorts of games there. Inflatable, rock climbing, obstacle run, sumo football and many more! The venue was the Nottingham Trent University Clifton Campus.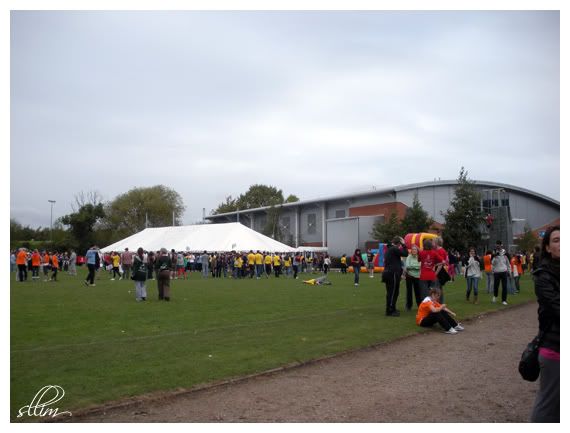 One of the games I participated in was this.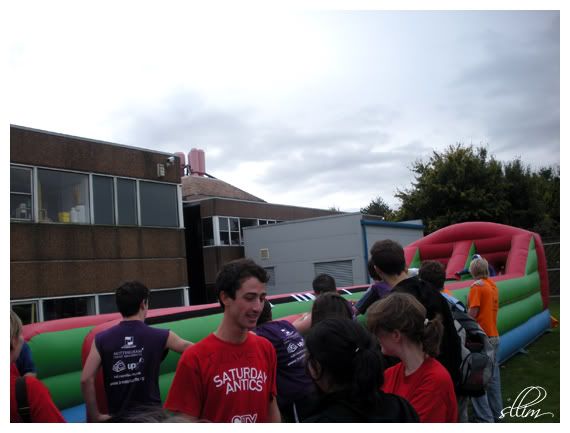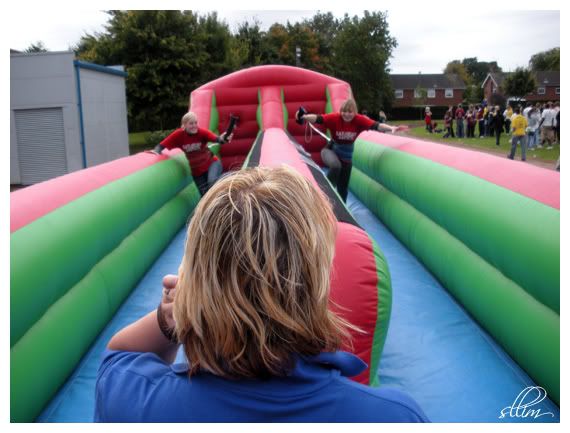 2 lanes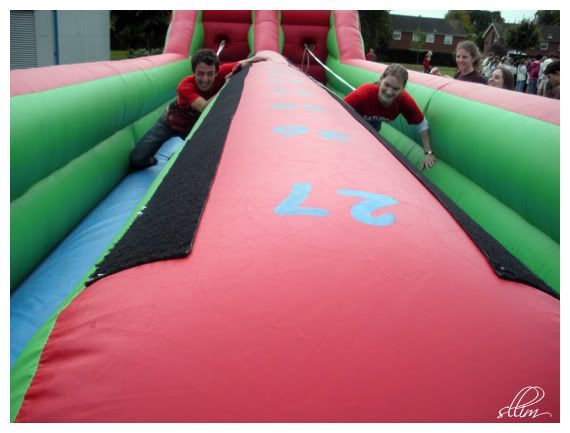 These are my international friends.
Christophe from France and Simone from Germany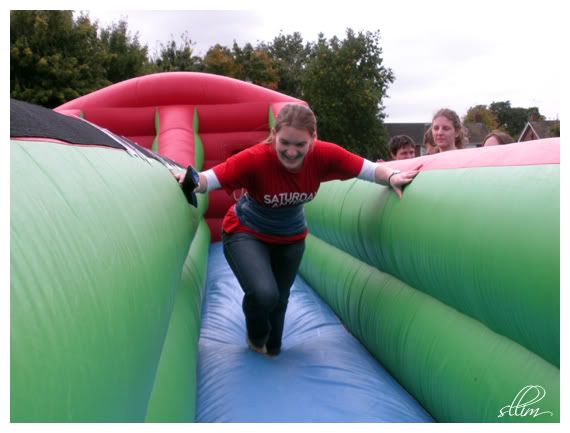 Simone enjoying herself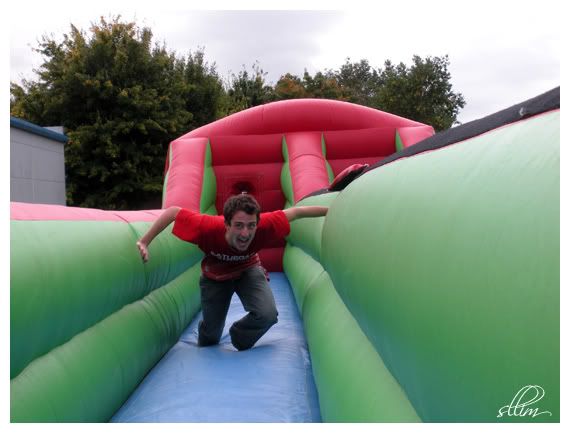 Christophe struggling?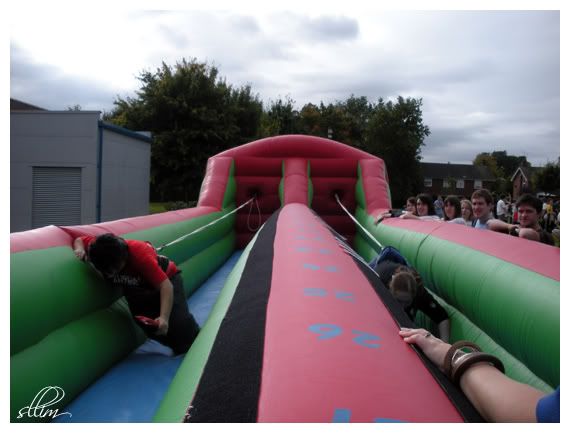 Me and my Finnish friend, Kati-Mari. She actually reached the end! how she ever did that!! -_-"
More games tomorrow
Cheers