I'm back!



Yep, I'm back from Manchester
though I don't want to
.
Ahh... reality... sigh... I missed being there. Not so much the place but the people.
I'm still going through the lot of photos from Manchester... so no sneak peek today. Hopefully tomorrow or the day after, latest.
Some other photos for now.
My notice board (for purposes other than work. yes, I have 2 notice boards)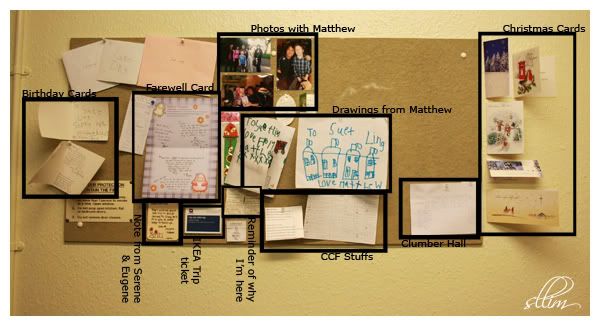 And...
Presents I received this Christmas!
Lovely. Thank you so much everyone!
I hope all of you have had a great Christmas and will have an awesome New Year!
Cheers