Proton



I was walking back home tonight when I saw a very familiar car.

I stopped, looked and confirmed it is indeed a very familiar car.
I bet people that saw me snapping away would have thought that I'm out of my mind.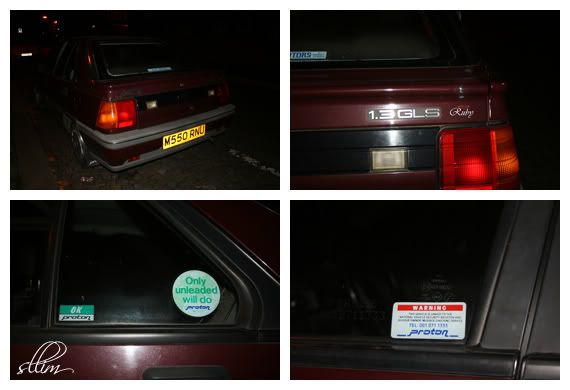 So yeah, Proton has made its way to Nottingham. Woot!
Malaysia Boleh!
Streamyx is even better than the connection at my hostel.
So again, Malaysia Boleh!
Cheers