Australia

Remember the last photo for yesterday?
That guy was actually...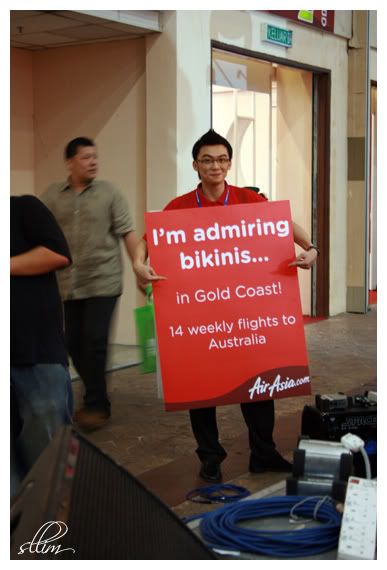 advertising for Air Asia!
There was an appearance by some characters that are famous.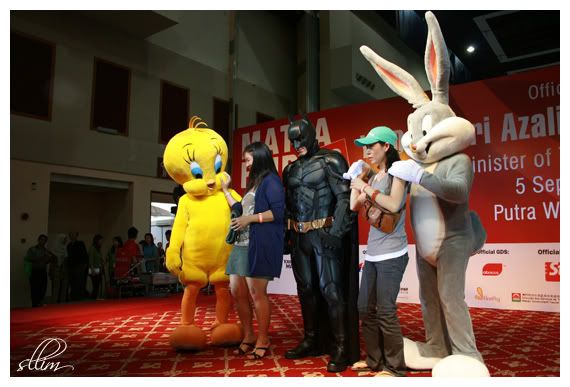 [L-R] Tweety Bird, audience, Batman, audience,
naughty
Bugs Bunny
I like this photo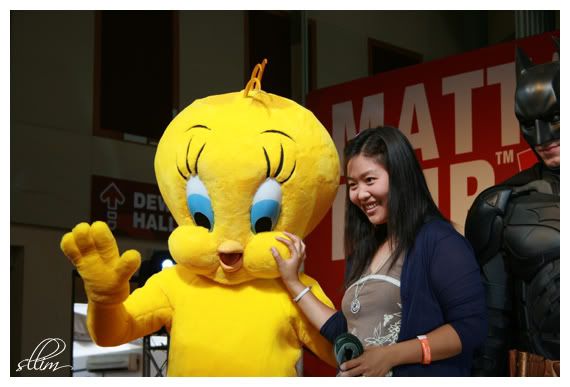 The audience squeezed Tweety's cheek, Batman looked on with jealousy. Haha
Then came a singing cowboy with a whip o.O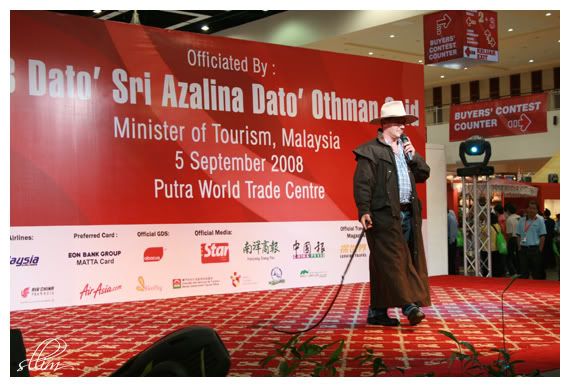 His singing, not bad la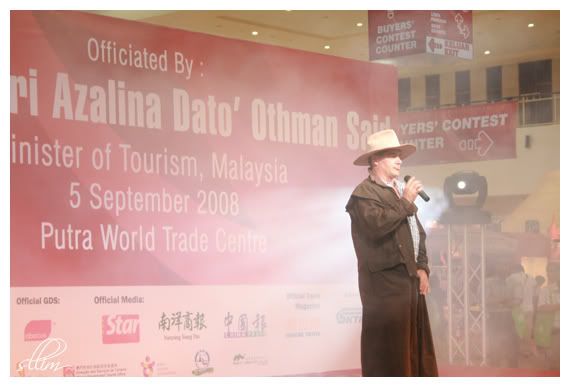 His whipping, walau-eh...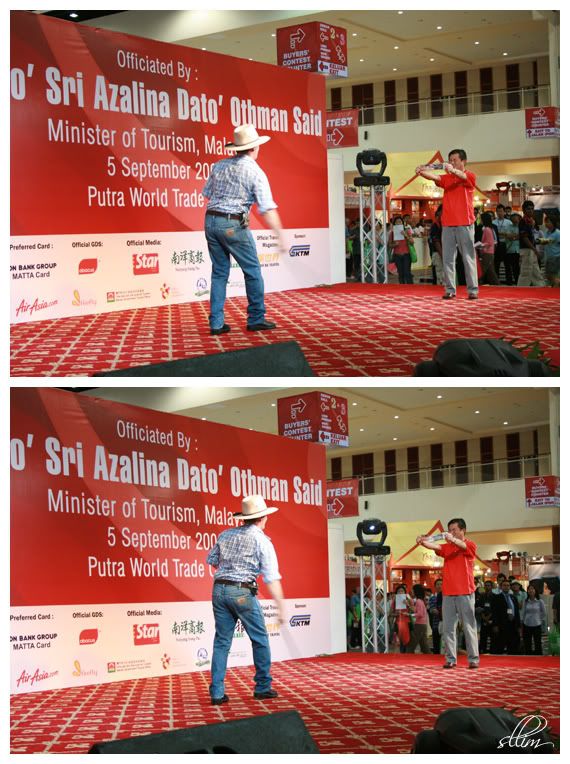 Newspaper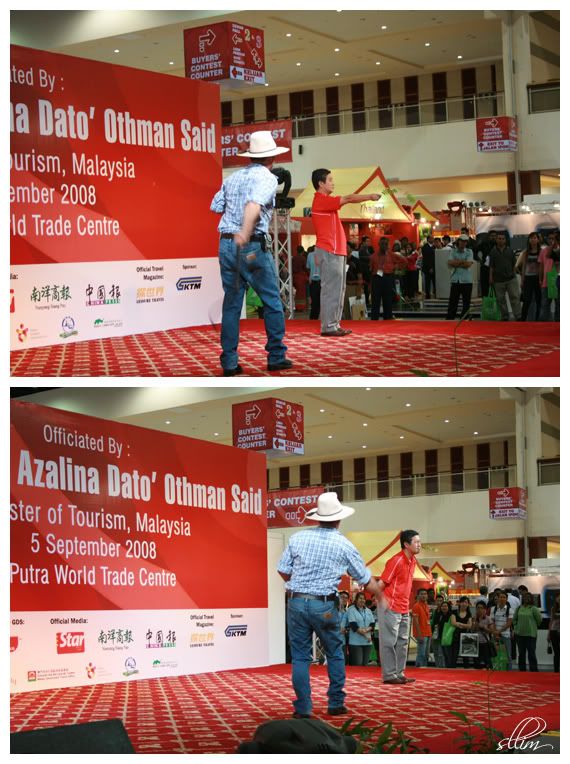 Leaf!
The audience bit the single paku pakis leaf. Oh scary!
Before he exit, he sang again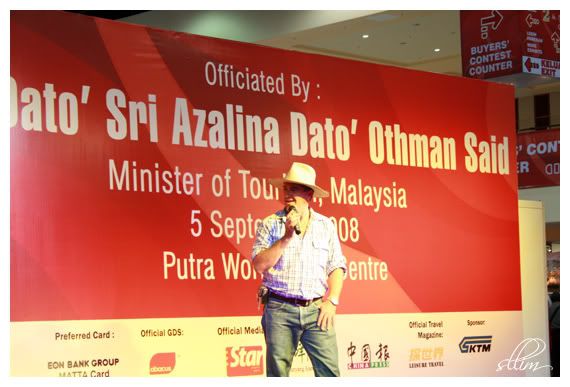 Next up, some kind of dancing that can break. Hmm...
Cheers