Wall.E
I'm sure by now a lot of you have seen the movie Wall.E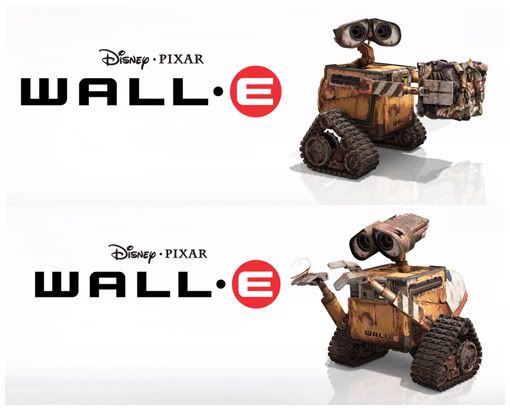 If you haven't, go watch it! Seriously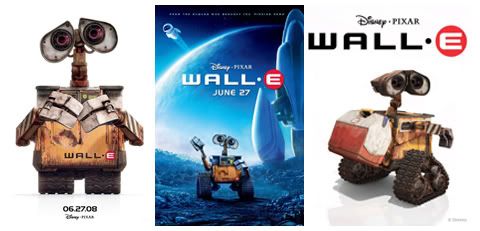 I don't usually do any movie review thingy. The one reason why I'm doing this is because people normally say "Why you so emotionless wan... like robot!" Haha, so not true now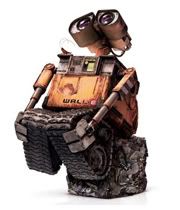 Robot also got emotion wan ok.
So let me introduce to you the main star, Wall.E

And his 'girlfriend', Eve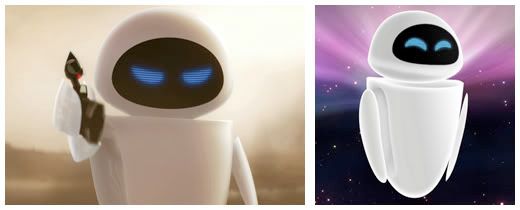 Then again, during the whole movie the conversation between the 2 main robots were "Wallieee" or "Eeeevaaa" or "Directive"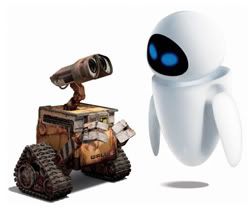 Basically, Wall.E is a robot designed to clean up the trash piled up on earth while the humans are away on 'holiday'. While Wall.E go around doing his rounds all day, he normally find something that he feels are precious and keep it. For example, a rubix cube which Eve fix it in less than a second -_-"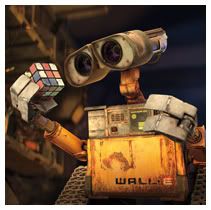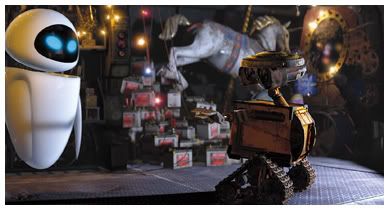 Wall.E introduces Eve to his home and all the precious things in his home
This is one movie that starts on earth and brings you right up to space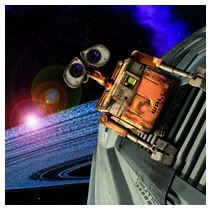 Guys. will you go all the way up for your girlfriend? Haha
And go all the way, fight against everyone else to follow "Directive"?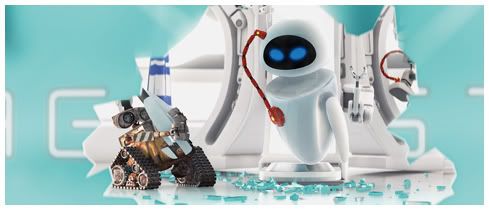 Oppsieee...
If you have noticed, the captain photos, all the captains are getting from fit to fat :P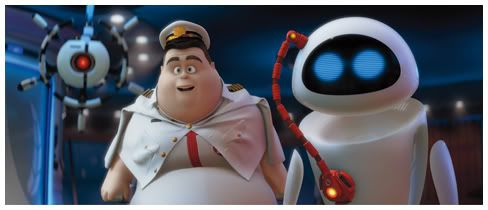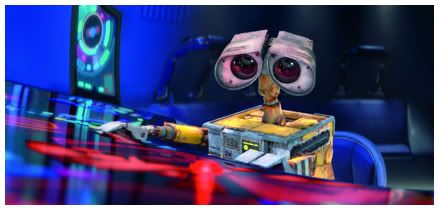 Omg... so many buttons?!?!?!
Haha, my review is so not complete. Seriously, if you haven't watch Wall.E yet, go watch!

Robots got emotions. Human got no emotion? Hmm.... haha
Cheers