Mini Zoo

After the beaches we went to the Mini Zoo which is located not far from the Lover's Beach
All the 'budak bandar' (town kids)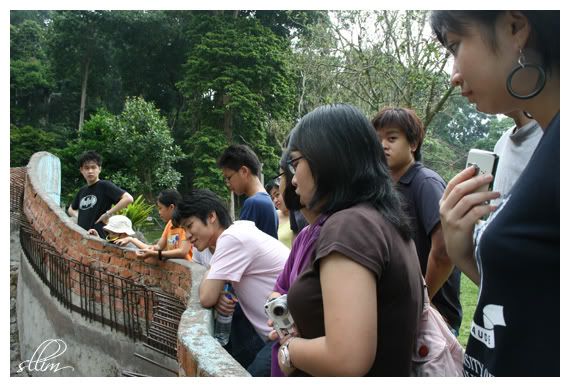 Among the animals we saw there...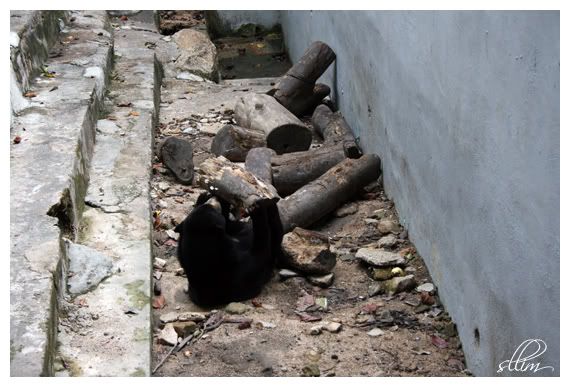 Sun Bear playing with logs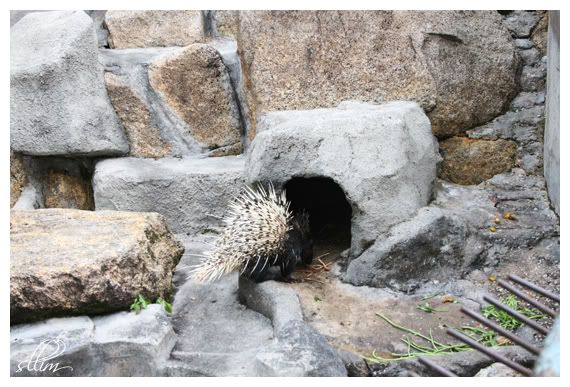 Porcupine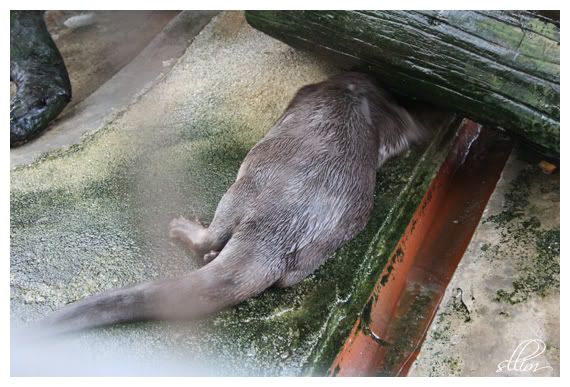 Otter
Oh this one has a story behind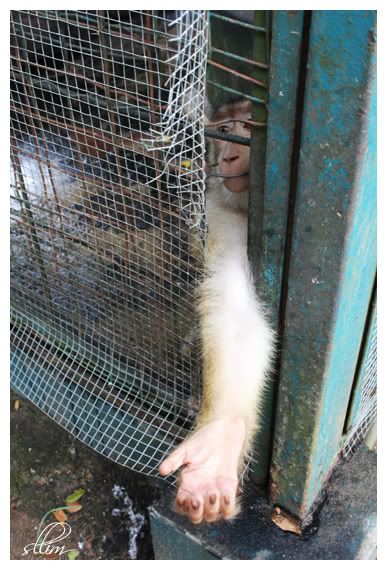 Monkey
Yeah, a monkey. What's the story?
Cal Vin was using his hanky to 'lure' the monkey's hand out so I could take a photo. The moment I snap the photo (see above), the monkey snatched Cal Vin's hanky (see below)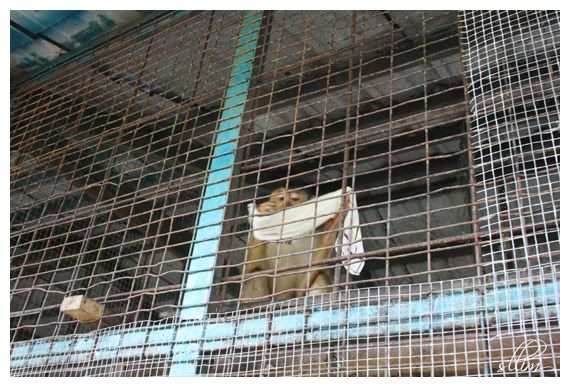 Hmm... smells weird
So yeah, Cal Vin lost a hanky because of me. Thanks Cal Vin!
Next : We went somewhere else. Where?
Cheers