The moon
Short talk

: Don't ask me for the Crabtree & Evelyn coupons anymore. I've given them away
Last night I went outside, look at the sky and I saw the moon, shining so brightly. I then went back into the house, grab my camera and tripod, went back outside, set up tripod and begin snapping the moon.
Don't expect much... I'm using a kit lens (18-55mm)
So there I stood, with my camera pointing towards the sky...
My first shot
Each time I look up, the moon seems to shine brighter...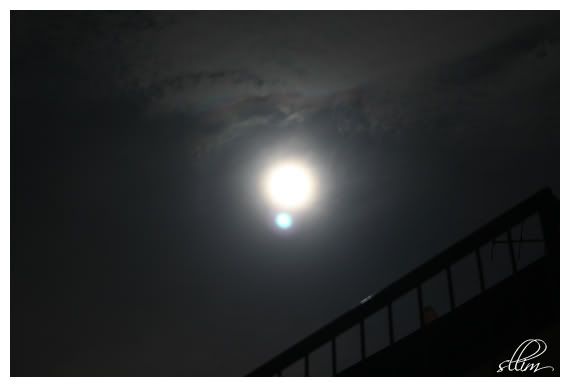 My 2nd shot
and brighter...
My final shot
The next time I look up, it's bright daylight! :P
Heheh, I made the becoming brighter and brighter part up. Basically I just played with the shutter speed.
I'm not sure if you noticed or not. There seems to be 2 round spot.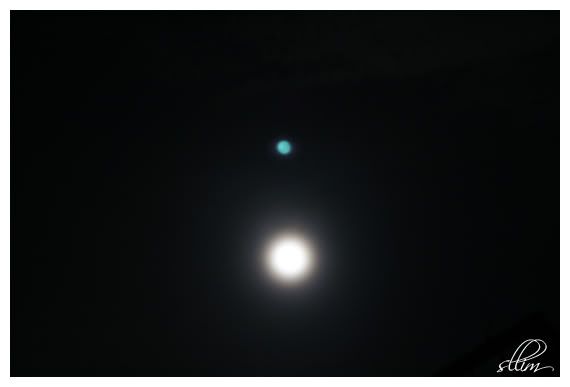 So I moved the camera, and there. There is a blue spot. Maybe it's another moon!
Cheers!
Tech :
Photo 1 : 1"6 f/5.6 55mm ISO200
Photo 2 : 4" f/5.6 55mm ISO200
Photo 3 : 8" f/5.6 55mm ISO200
Photo 4 : 1"3 f/5.6 55mm ISO200