Thank you!
All photos taken using Nikon Coolpix S550
May 31st 2008 - My last day as a Graphic Designer at Nets Creative Station Sdn Bhd.
My time there wasn't an extremely long time but of course there some 'feeling'.
I would like to use this opportunity to thank some of my colleagues there.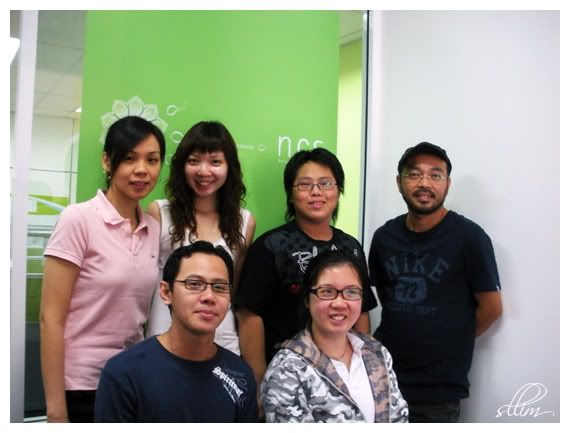 People from my department with another colleague (Stephanie) who left on the same day.
Standing (L - R) : Siew Teng, Stephanie, Me, Eric
Sitting (L - R) : Benson, Wendy
Disclaimer : Written not in any particular order.
Mr. Tony - Boss.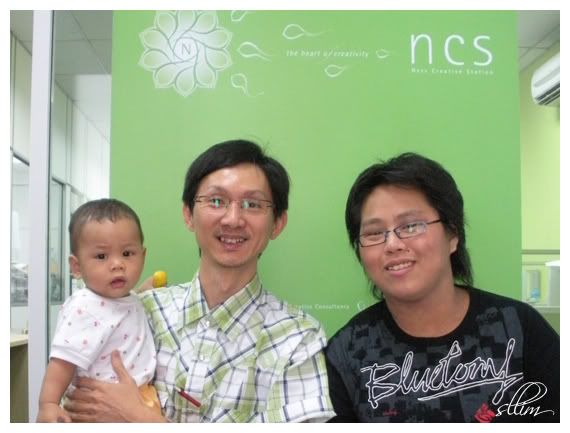 Thanks for the opportunity you gave me to learn a thing or two from your company
Eric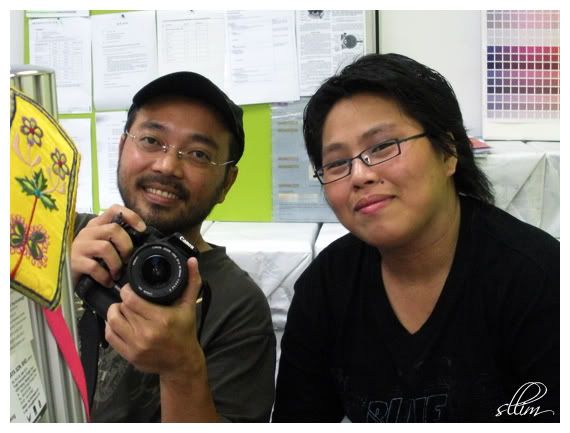 I think I'll miss you most! Thank you for everything! It was a great experience working with you, sharing ideas & thoughts with you. Thank you also for the many times you back me up when I'm stuck or in trouble or going to be in trouble.

(aww... hero... lol)

. Thanks also for showing me a clearer picture of what I would be facing in the near future, it's such an honour getting to know you.
Thank you again for being a great art director, colleague, friend, breakfast/lunch/yum-cha buddy and 'partner-in-crime'.
Siew Teng
Thank you for always watching out for me. I've learnt a lot from you! Especially the art of 'being positive'! Heheh. Don't 'fong fei kei' so much!
Benson
It's really an eye opener working with you. I learn a lot of weird things from you (eg. straight but curve, simplicity with complexity). Don't talk crap so much, k?
Simon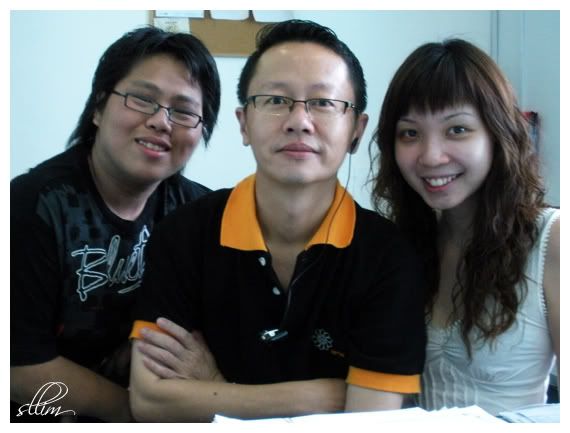 (L - R) : Me, Simon, Stephanie
The funny guy! Thanks for the fun and for being a good friend!
And the rest..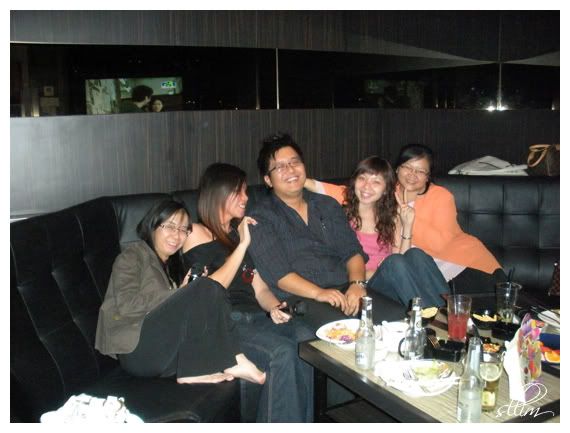 (L - R) : Pearl, Siew Teng, Ray, Stephanie, Agnes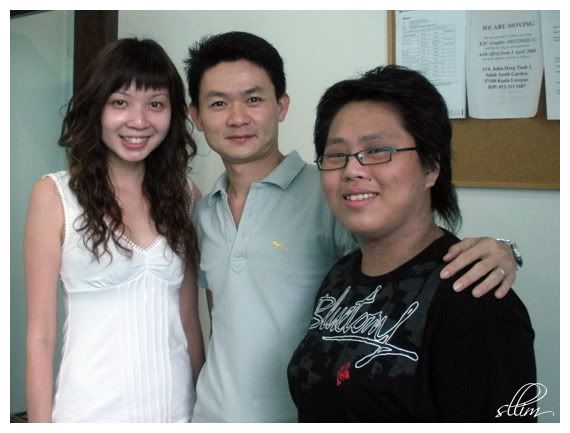 (L - R) : Stephanie, Mr Teh, Me
Wendy, Agnes, Alan, Pearl, Stephanie, Siew Yee, Ray, Sharen - It was really great knowing you guys!
I would really miss my time with you guys! Keep in contact! Take care & all the best to all of you!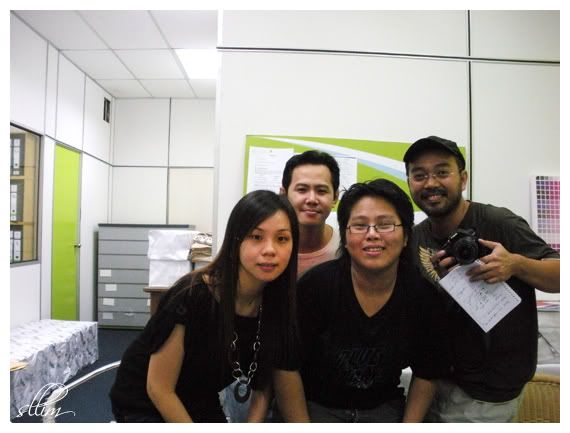 Yours sincerely,
Suet Ling