RBS 2004 Gathering
Last Monday (23 June 2008) the RBSers of Year 2004 had their long awaited gathering.
We met up at Mid Valley and proceeded to The Gardens to have our dinner at

Delights of Gurney Drive

where the roti canai cost

RM9.00

for 2 pieces.
Here are our photos :
The arrival of someone special?
Hoc Mun, Jun Yi, Isaac Chee, Maisie
We took photo from one side of the table...
...to the other.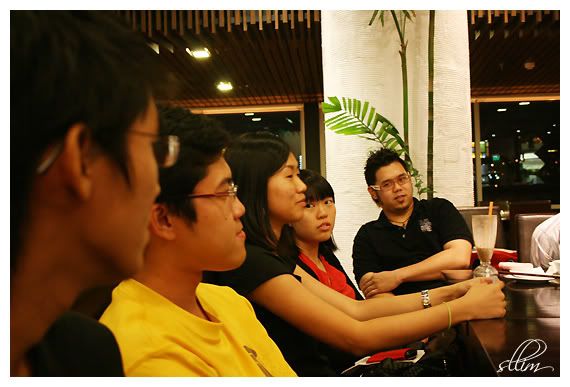 Maisie non stop signing autograph
Then there were those who brought their other halves
Jacob and Belinda
Charis and Hoc Mun
What did we do next? Check back to find out!
Cheers