Opening Performance
Before Marie Digby actually came on stage and perform, these people performed.
Mix FM had a competition thing for anyone to try sing Marie Digby's song.
Roshen : Alright, calm down, she's 12 and she's gonna sing now
These three people are the best among many who called in, so they had a chance to sing in front of the crowd
and
Marie Digby herself!
From left (placed according to who i think is the best to the worst): Kimberly, I've forgotten her name and Wong
Lookie, Wong forgot his lyrics!
My opinion, Kimberly is da bomb!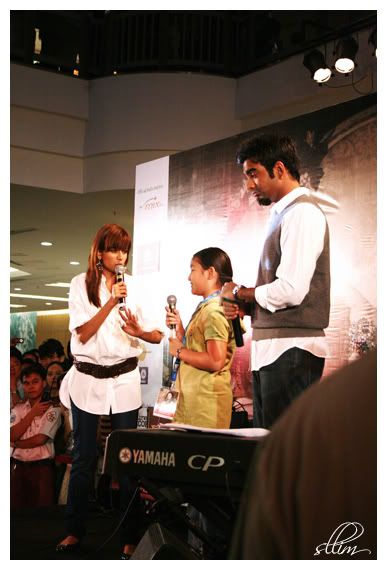 She won! And she got the guitar autographed by Marie Digby
Then the group that won 2nd place in Marie Digby's concert took the stage. They were awesome!
No musical instrument involved but got harmony, melody, percussion. Whoa!
I got the video! Will upload it a bit later
Next, Marie Digby!

Cheers