Hann Part 2.3
Eyeshadow...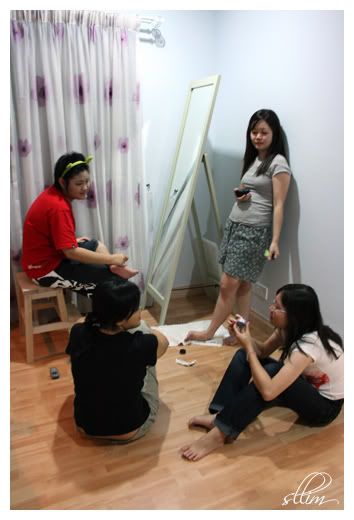 The make up artist having discussion which colour would suit Luei Hann more.
In the end they chose the Metallic
Rachel Wong showing off her skills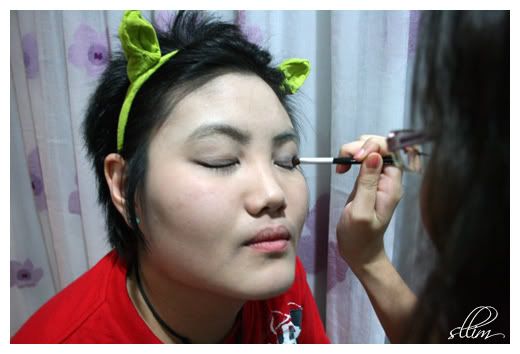 "Painting"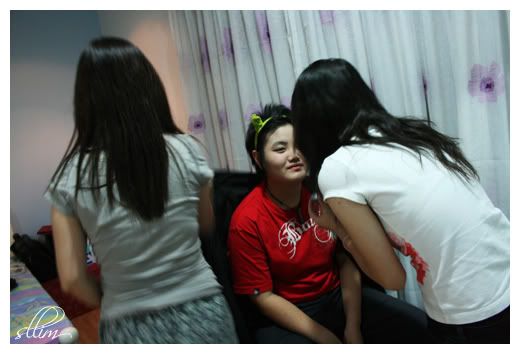 They decided to add some Cyan as well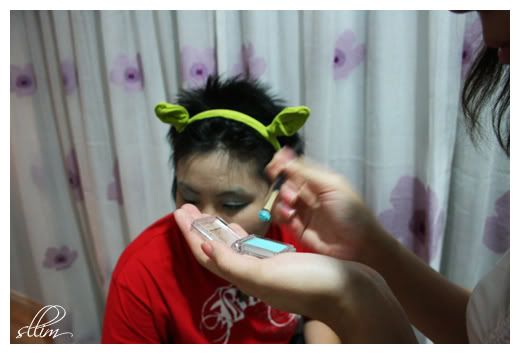 Posing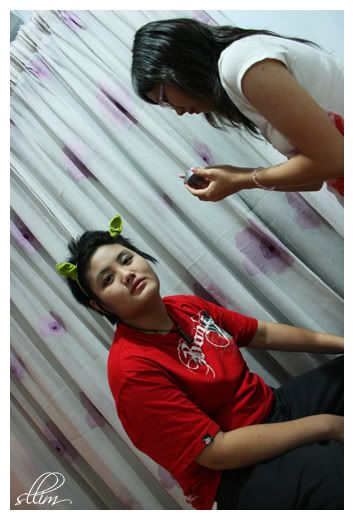 Shieh Wei giving some advice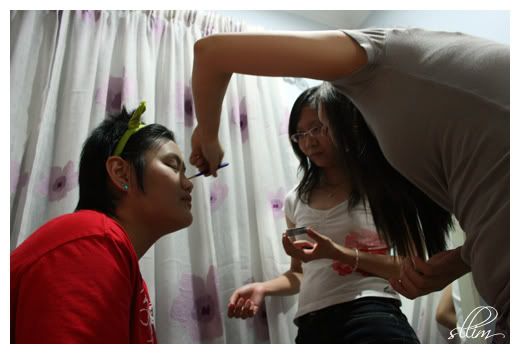 So Rachel continuing...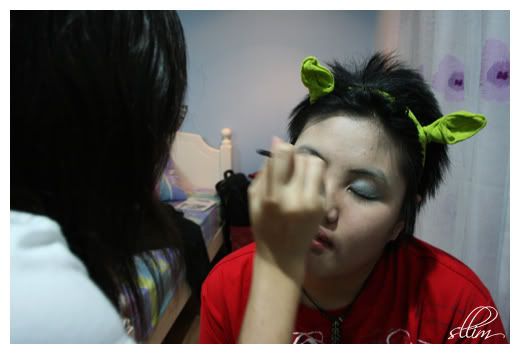 While Rachel was 'painting', Shieh Wei and Li Ean were taking a break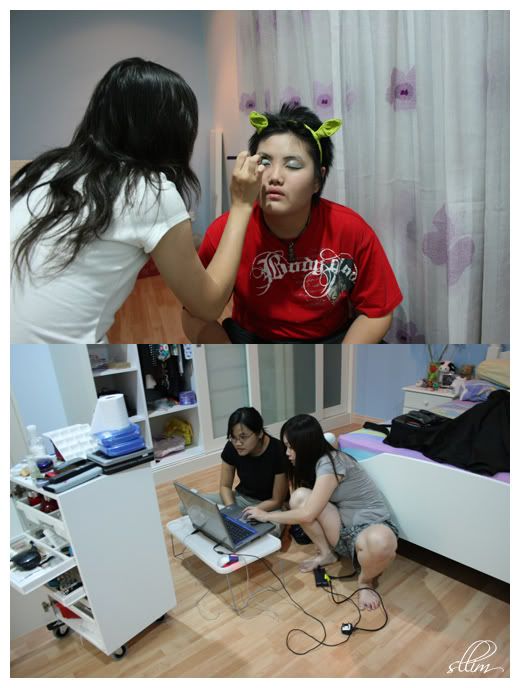 And this was the result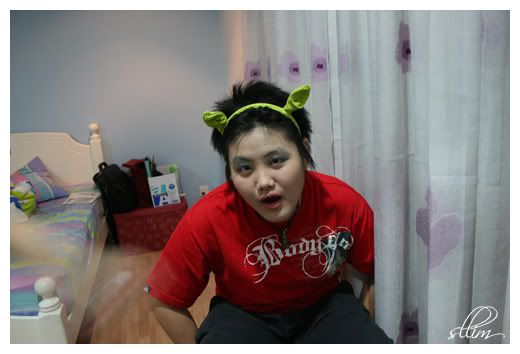 Notice anything wrong?
Yep, one side is darker than the other
Shieh Wei to the rescue!!!
Use what to lighten? Concealer, of course. lol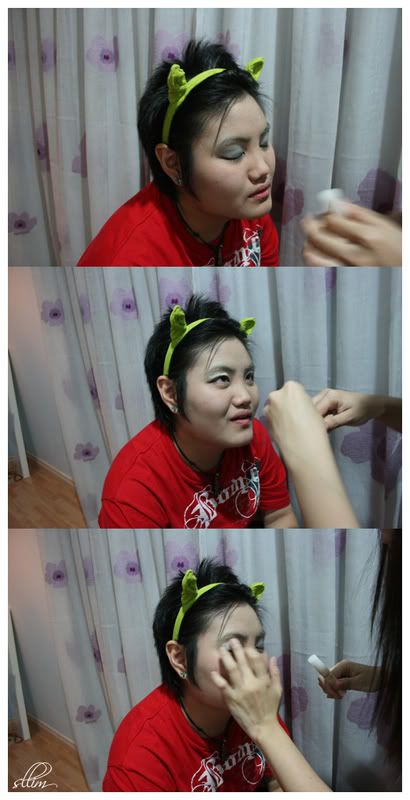 Up next :
Eyelash Curler
(i think that's what it's called)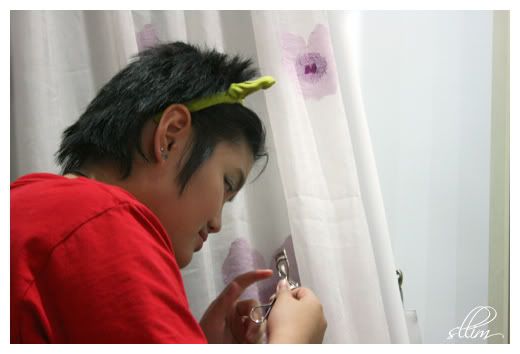 Hann figuring the 'thing' out
Cheers