It's a holiday!
23rd January 2008 - Thaipusam.
The Prime Minister have declared Thaipusam a holiday for KL & Putrajaya.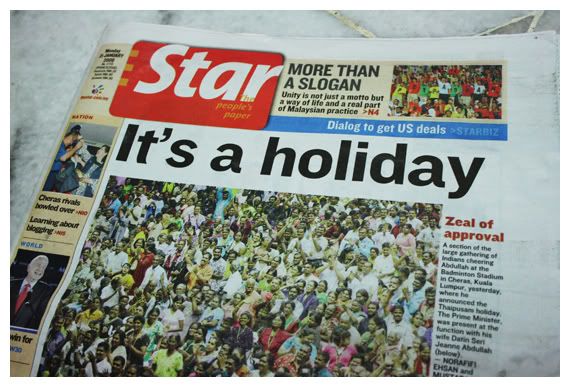 My boss have declared it a working day! What the crap
Look!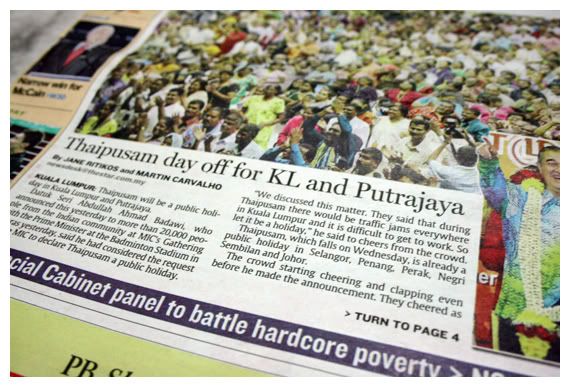 Thaipusam is already a public holiday in
Selangor
, Penang, Perak, Negri Sembilan and Johor
To prove to you that I work in
Selangor
, take a look at my name card.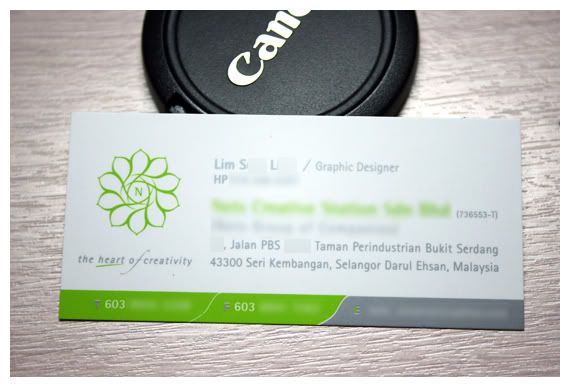 Taadaaa!
Sorry had to blur off for privacy sake
I didn't lie.
So, what the crap!
Note to the company : Don't so cinapek can ah?
Question to self : Why am I still working there???
All you peeps who are going to enjoy the holiday, have fun.
Haihhh....