Prize Giving
Today is a super tiring day.
Church had a Sunday School prize giving day.
Me being the pianist and the photographer is erm... crazy! One minute i'm out there taking photo of the whole event, the next i'm rushing to the piano coz they wanna sing song/give an item!
No good, no good.
Anyway, I managed and survived! Muahahahha
Some photos.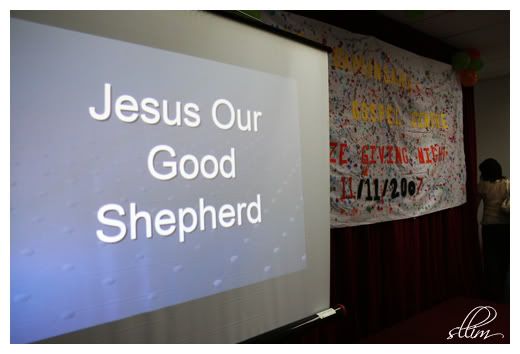 The theme for this year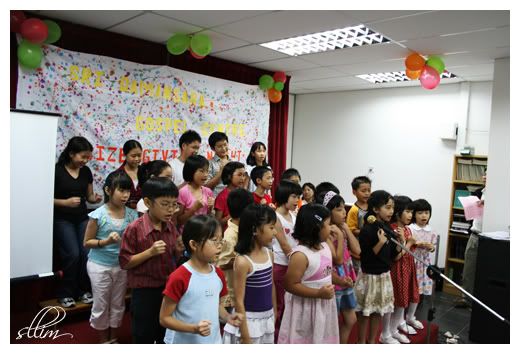 The kids presenting
More photos coming soon... I took about 200++
Current situation : Tired & sleepy...
Cheers