Prize Giving final
Final post of this year's Prize Giving.
I won't post every single photo I took, just some fun ones.
I wasn't the only one taking photos.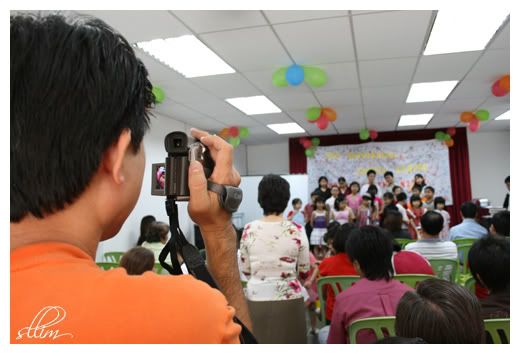 He went a step higher, he took video
The most interesting event, in my opinion, was the puppet show. It was challenging taking the photos coz they OFF the lights! and I have to depend on my built in flash. But I was happy with the results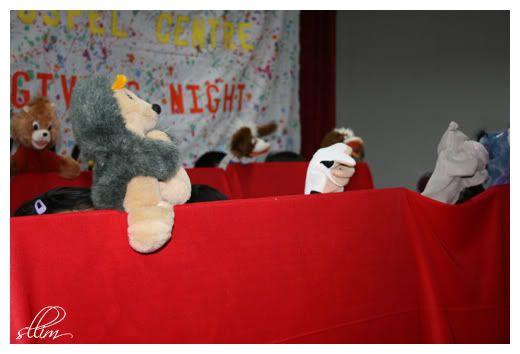 Puppets!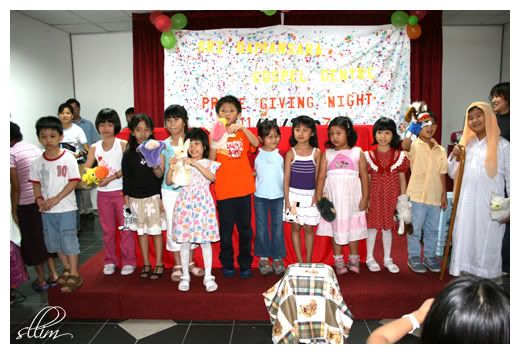 People behind the puppet show
Then there was a message. The kids had their own activities upstairs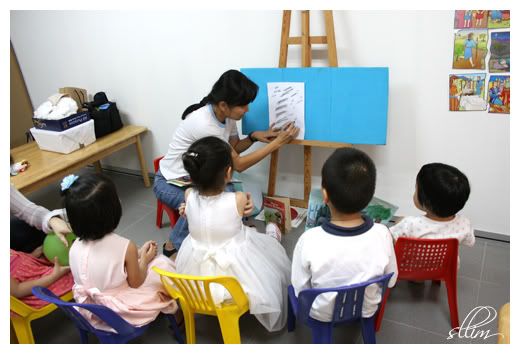 Pre schoolers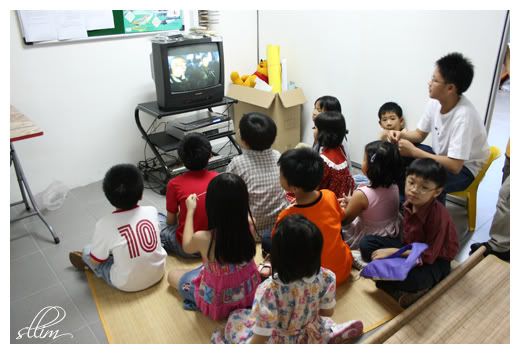 Older kids watching Transformers
Look at Mrs. Oon's expression!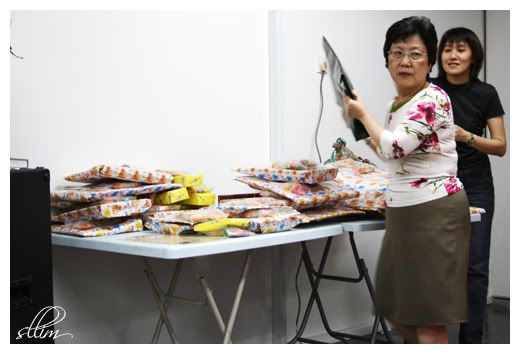 lol
Finally,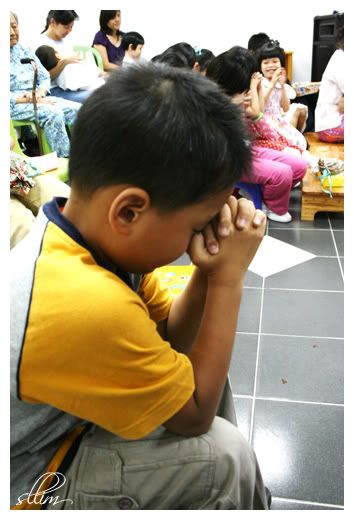 Always be prayerful
Cheers