Of work and dogs
Canon EOS 400D
How exactly does work and dog gel together...?
"Work like a dog" Heard before?
Anyway, I find working life could sometimes be 'express' by the actions of a dog. How? Read on
You know how sometimes you just get so bored and tired of the same work daily that you just turn off to it?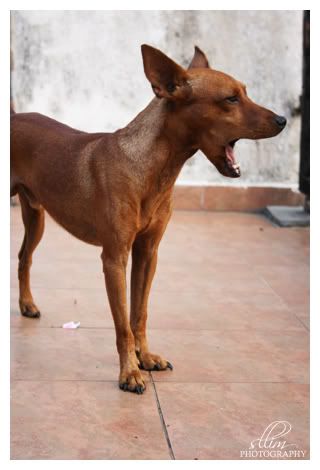 YYYaaaawwwwnnnnnnn!
Sometimes work is just so frustrating (especially when you deal with fussy people)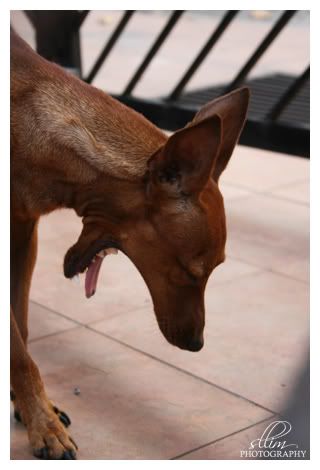 You feel like puking sometimes
Sometimes when you do work, some factors make you feel ticklish. SO what do you do?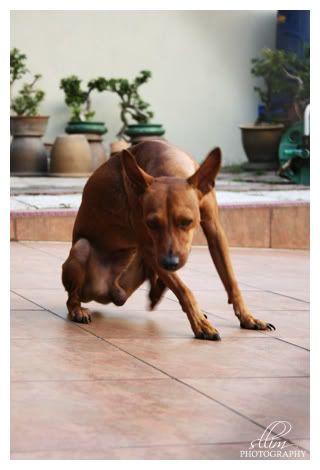 Scratch laaa
Then again, however the work is you have to be on guard.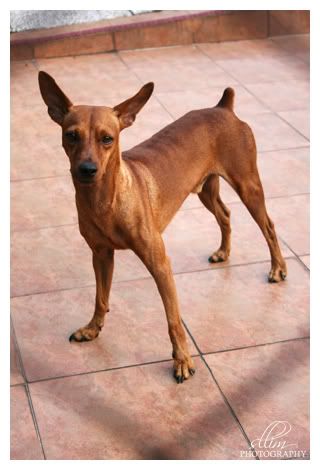 Don't let the boss catch you 'goyang kaki'. Be alert!
Do you feel like sometimes your boss/senior/superior is stretching you to your maximum limit? I do, sometimes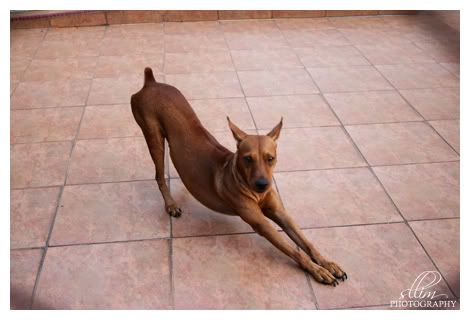 Stretch as much as you can. Cannot then stop
You must always also keep you manners at all times! Don't simply scratch scratch or dig your nose or fart or somethings that should be done in private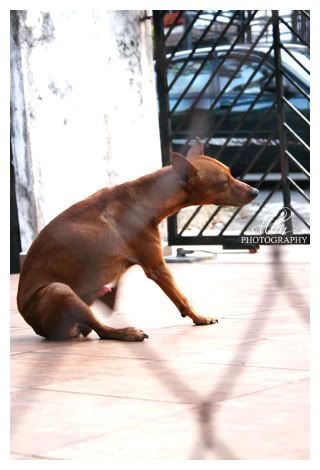 You're not a dog, k.
Finally, be proud of what you've done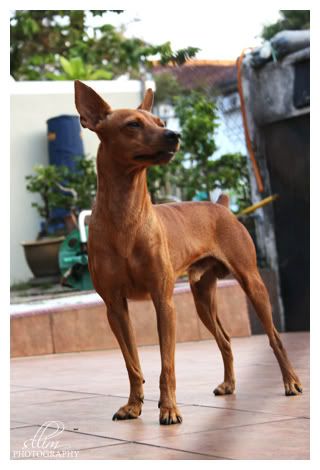 Stand with pride
Heheh, I hope you've enjoyed this post
Cheers