Office
Canon EOS 400D
Time for my weekly update...
I'll be showing photos of my office.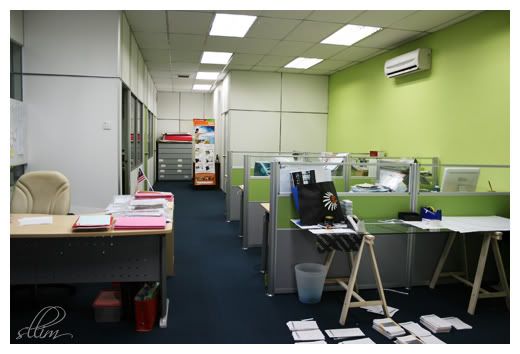 This is what you see when you enter. I sit at the last row, beside the wall.
A very secluded place :) Which happens to be great! Muahahhaa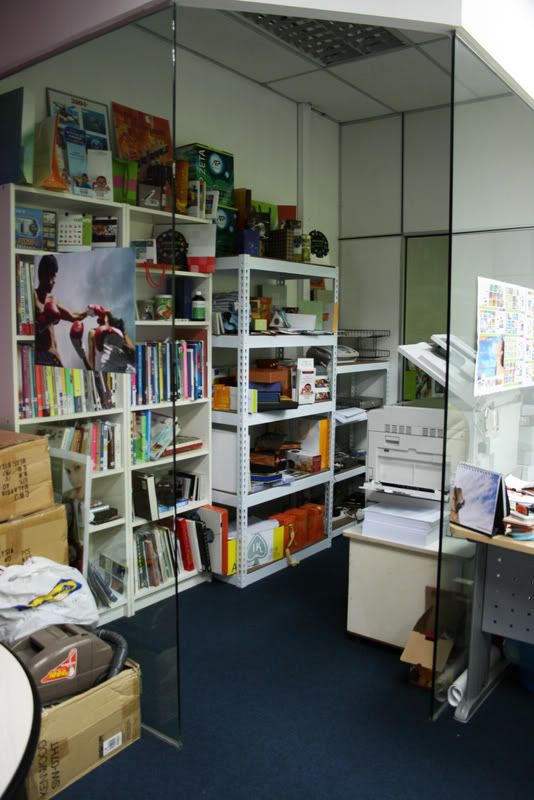 This is the library. Not much of reference books, just lots of photo books.
Now got more books, from Japan!
And finally...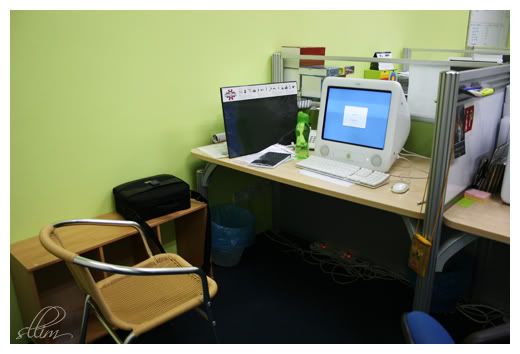 My cosy, secluded spot.
The shelf is now standing, vertically. And my place is more messy :P
Hope you've enjoy the short tour of my office

:D
Cheers