Burst it all out!
Canon EOS 400D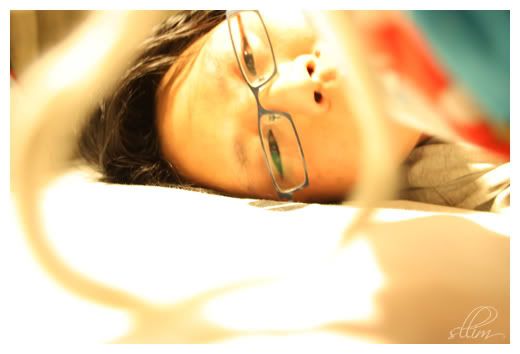 Me!
This week have been a busy week. I stayed late 3 days. Late as in after 10PM. Early is not so early also. Earliest is 8PM
I was having a conversation over lunch with one of my colleague (also a fellow designer). Below is what we talked about that made me dumbfound
Me : Have you ever thought of being more than just a graphic designer
She :
No
Me : (speechless)
She said "No" so confidently...
Myself personally, I wanna go higher. Art Director, Creative Director, And more!
*Note to self : Must work harder!*
My annual leave for this year is just 3 and a half days -_-
I've been taking lots of photos 'professionally' this week. But I can't show them coz it's a product shot.
Try to catch the advertisement though... (Magazine or newspaper)
The brand is Celmonze.

Shh... I didn't just tell you that
But I'll show you this photo but I don't encourage you to do what I did.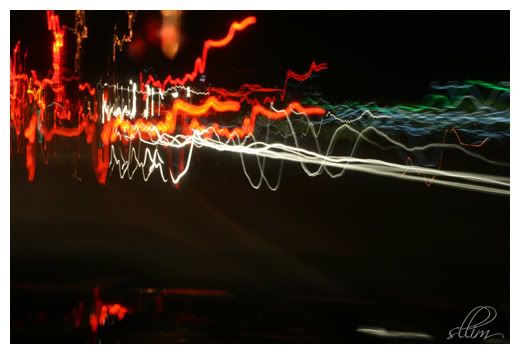 Colourful lights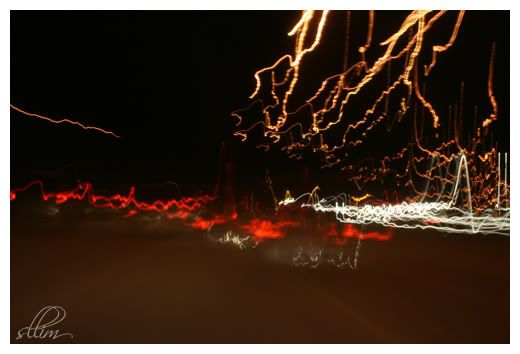 Thunder?
Peaks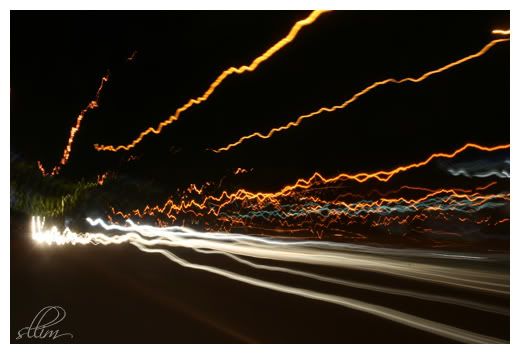 Perspective
All photos are 13 sec, F/22, 38mm, ISO 100
Why I don't encourage you? All the photos are taken while I was

driving

. And the camera was placed on the dashboard.
Do not try this!
Good night...
Cheers