First...
There are many first in life...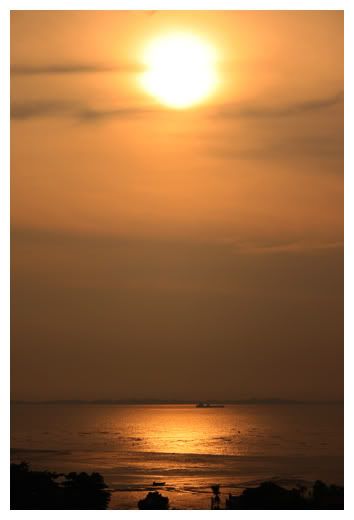 First light in the morning
Canon EOS 400D, 1/800, F/5.6, ISO 200, WB : cloudy, taken behind tinted door, made slightly darker in Photoshop
27th September 2007 marks my first month at work.
How's work?
- I seem to enjoy it
- I've been treated well
- I've made friends
- I've been coming back early
- Work is not as much as when I first started
- The ADs and I have 'evil' plan to sell photos that I took to the company
- I'm having fun
- I'm learning
- I've fitted in
- I'm part of the team
- I've been asked to do the company profile
- I've been asked to be the photographer
- I've...
I love it!