SQ07 Saturday
Canon EOS 400D
What happen on Saturday?
I was on duty, together with a few friends.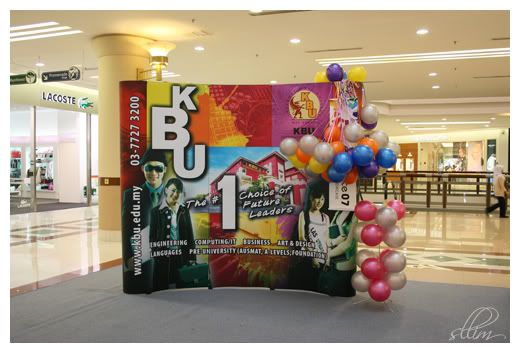 Sad looking ballons
While we were jaga-ing, one lady walk towards our direction looking all excited. We were excited too.
Mana tau.. the first sentence that came out of her mouth was "Do you know how to get to Jusco?"
-_-"
sweat...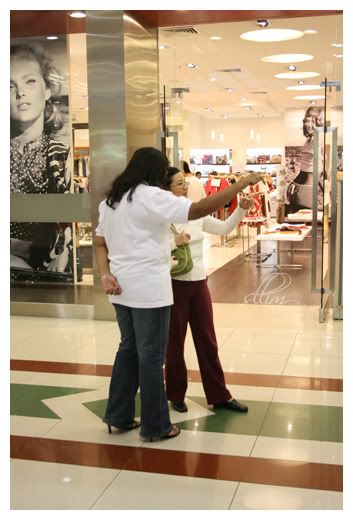 Audrey telling her the directions
Then we waited... Wait...Wait...Wait... Finally...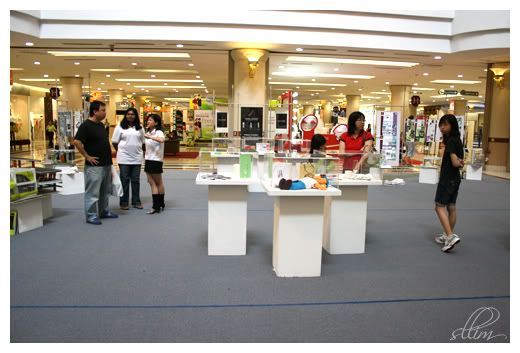 A family came at asked us some questions
that were relevant
There was this boy-boy came and play/crawl on the stage. So we decided to give him one of our 'sad looking balloons'
He was reluctant to take it at first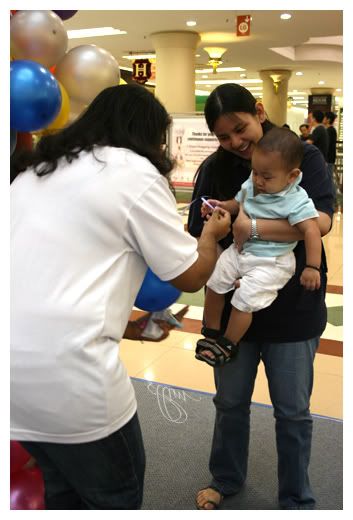 Then after a while, he was happily playing with it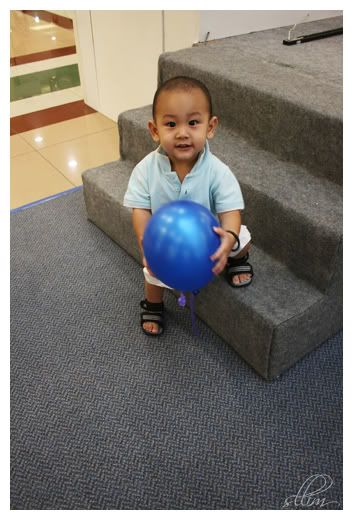 Cute boy-boy
Since no one around, we pose a bit la...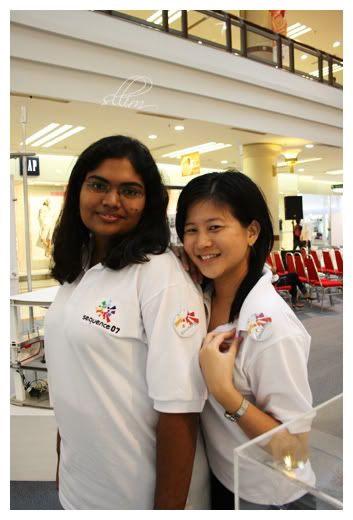 Audrey & Janice
Then I balik. Off duty already k.
But went back the next day