SQ07 Opening Ceremony 2
Canon EOS 400D
And so, the ceremony began!
Just minutes into the ceremony some Dato gave a speech
Dato Teoh something
I got bored of taking photo of VIPs so I did something different
Can you count how many people are taking photo of him?
Then it was Mr. Ronnie Choong, president of Malaysian Society of Interior Designers (MSID)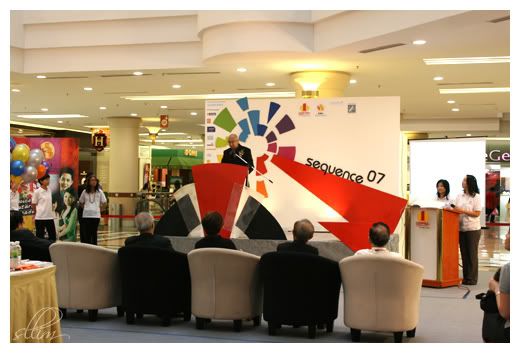 Since he was the special guest, he gets a present :D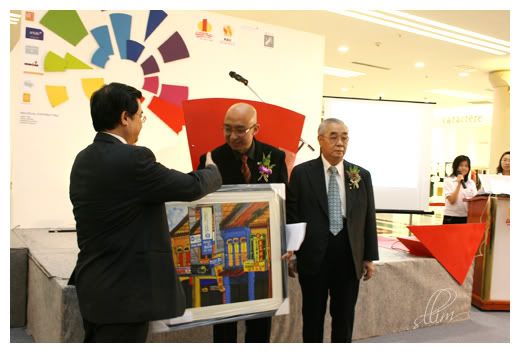 Then it was time to give a cert to the sponsors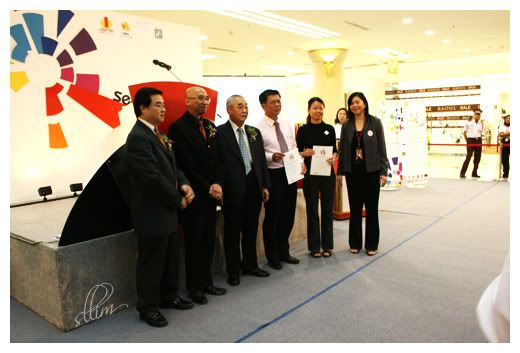 Only 2 came, so sad...
Officiating Sequence 2007

Mr. Ronnie Choong officiated the Opening Ceremony

The balloon didn't go up as plan so it was 'stuck'
I like this angle
Since the balloons couldn't support the weight of the banner, the VIPs decided to give a helping hand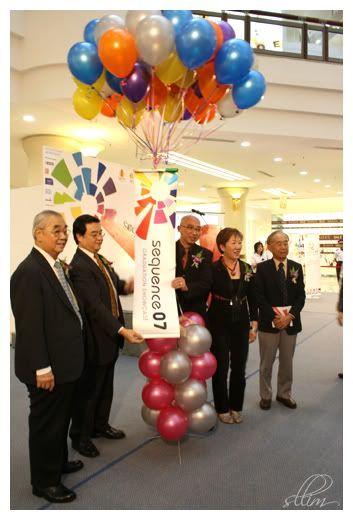 All the Datos, Tan Sri, Puan Sri, VIPs la...
So what happen after the Opening Ceremony? Check back not so soon.
I'll be going off to Penang with my relatives from Hong Kong (reaching tomorrow). Will be back only on 14th August.
Have a good week everyone