Lemon
Canon EOS 400D/Canon Speedlight 420EX
The night I borrowed the Canon Speedlight 420EX I couldn't wait to take some photos. Even when it was past midnight.
Yep, I'm impulsive if you want to put it that way.
Anyway, here are the results...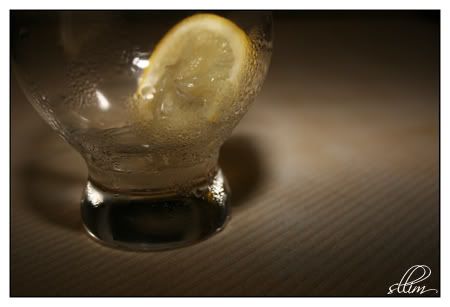 1/60 sec, F/4.5, 31 mm, ISO 400, direct flash
...that I like the most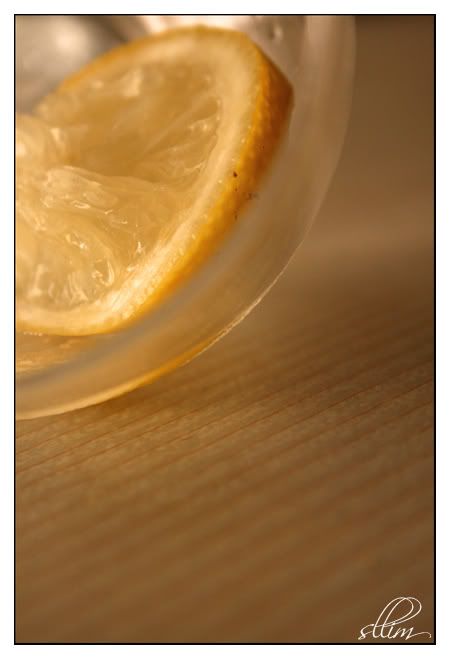 1/60 sec, F/5.6, 51 mm, ISO 400, flash bounced off wall
Do you feel thirsty now?