Shrek craze
I was having lunch alone at McD, Centrepoint, Bandar Utama last week.
So, while I was eating my eyes were wandering around and I noticed this.
Take a look carefully the photo below. Lets see if you see what I saw.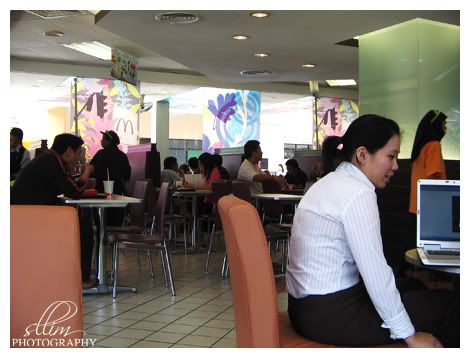 Hint : Look at the workers
Still don't get it? I'll zoom in a little
Get it now?
Closer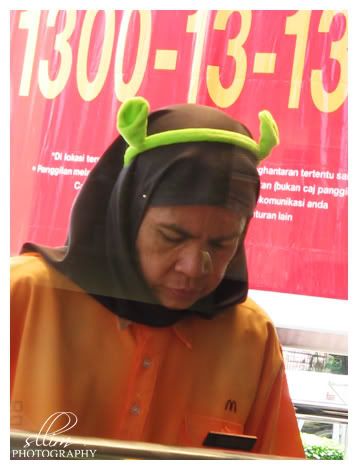 Yep, she is wearing Shrek's ears!
Not just her but
everyone
working there as well!
See!
Alamak! She saw!
With that I quickly kept my camera and continue drinking my softdrink. lol
Cheers.