Joel Chong
Happy 1st birthday Joel Chong!
On the 28 of April 2007, a group of friends from KGC English Youth Fellowship and myself went to Klang to celebrate the first birthday of our 'tai-ko' (big brother) Lewis Chong's son.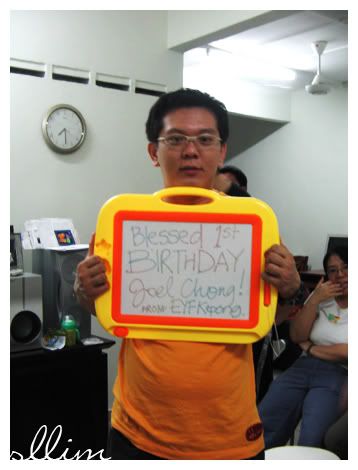 Alvin


Of course we brought a present along
Baby Joel wasn't too comfortable about the presence of so many people all of a sudden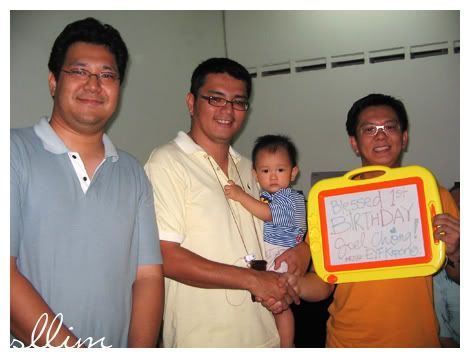 From left : David, Lewis, Joel, Alvin


Because of the lack of seats, some decided to stack up on each other.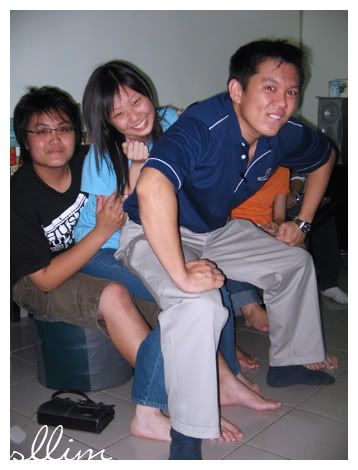 From left : Luei Hann, Jen Niece, Aaron
Then it was makan time. Makan time = makan = no pictures. -_-" Put your imagination to work. Go imagine we all eating.
Ok, skip that part.
It was cut cake time!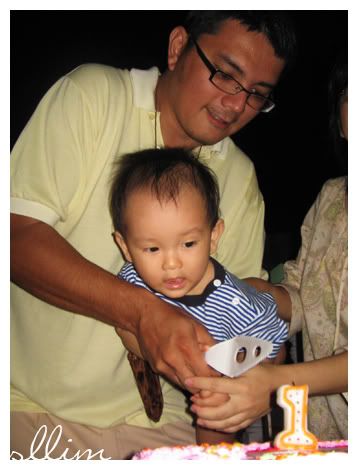 Joel cutting the cake with help of daddy and mummy.
Sorry Felicia! I pressed the shutter button without looking... My bad...

The cake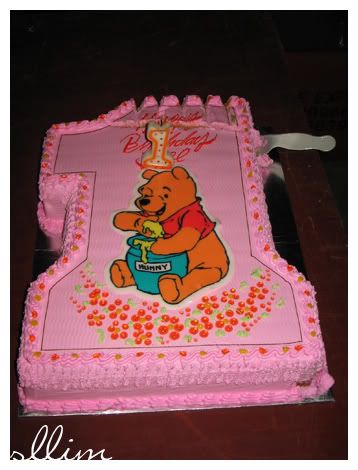 Little Joel is the centre of attention.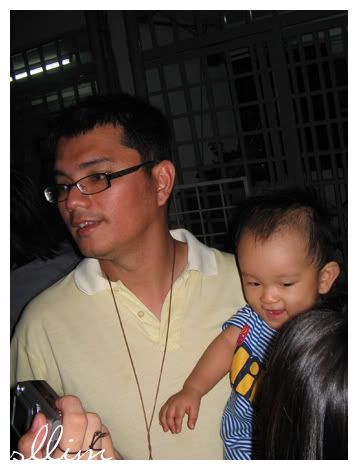 Following is a sequence of photograph of Jen Niece and her cake(s).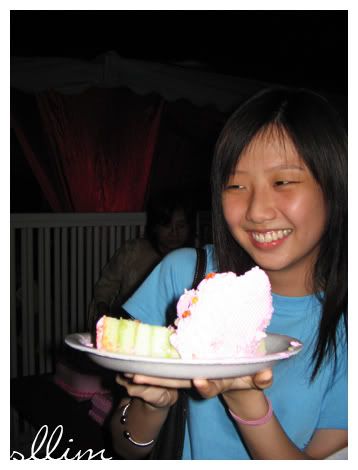 Yay! I got lots of cake!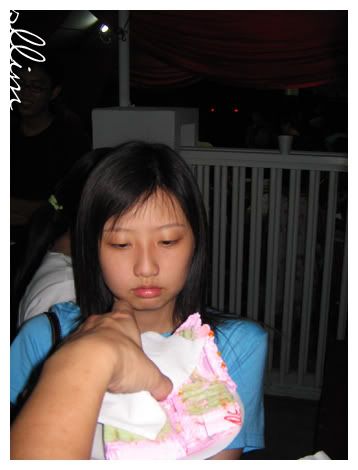 Yerrr.... Why everyone take my cake...???



What?! Want die arh?
Hehhe.... It's all fictional. Jen Niece, don't angry ah.
Question time! What do you get when you have a cam-
war
?
Hmm?

Anyone?

No?

--------------------
---------------
----------
-----
---
-

This!

Aaron
I'll end by wishing little Joel a
Blessed 1st Birthday
.
May the Lord Bless you and lead you as you grow up.
Cheers.