2 days left + D80
2 days left! Bits and pieces of my projects are coming together. It'll be done in good time, hopefully.
--------------------
Today I handled a Nikon D80 belonged to my friend. There was an event in church and she was the pianist, so I took the liberty to ask her if I could take some photos using her D80. She agreed!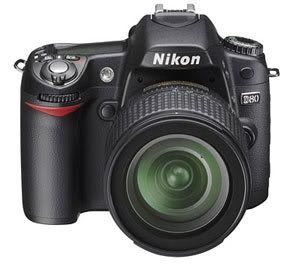 Nikon D80
So I had some fun getting to know the D80. Shooting with it. I must say it made me look a bit "pro" coz the size is big. lol.
Anyhow, it felt great just having that thing hanging from my neck rather than to hold my Canon Powershot A400 in my hand.
Canon Powershot A400
Sorry my humble camera, but I did felt great for that moment.
I came back to earth from cloud nine when I passed the camera back to my friend.
Sigh...
I'll get one of those "big guys" soon, one day... one day...
--------------------
Cheers.