1 day left + Mouse Hunt
1 day left... to finish up my work! Final presentation is on Tuesday!
I'm guessing the panic feeling will kick in on Monday evening.
--------------------
Warning : Disturbing photos ahead. If you are afraid of rats, please turn away NOW!
Lately there's been a rat in the house. A real destructive one.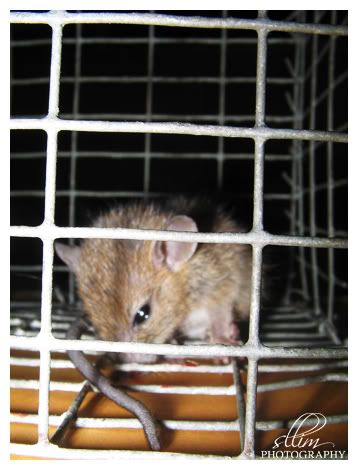 Mouse hunt
Just now in the evening (around 7+) I saw something moving in the kitchen sink. So I went to get a long steel ruler before asking my mom to get a long stick.
Noticing the rat's movement, I quickly pin it down with the long stick.
It ran under the stove/oven thing. I poked the stick underneath it.
It came out, tried to run. I hit but missed. It hid again. I poked again. It came out again and I hit again.
This time I striked!
To my surprise, it was a little mice!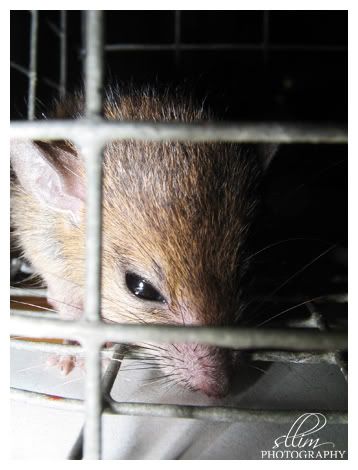 The little fellow
It tried to run but I guess the last poke must have injured it.
Quickly I took the cage and shove it in. It was at that point that I noticed it was bleeding. :(
I'm sorry...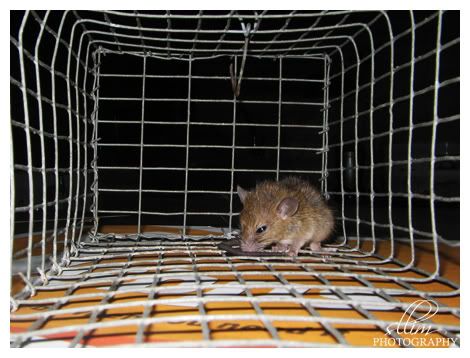 I ventured into the cage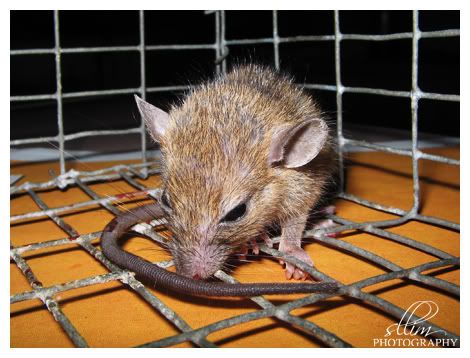 A little closer
I'm not sure what my dad would do with it tomorrow morning as I told him I'm not gonna do anymore harm towards that little fellow.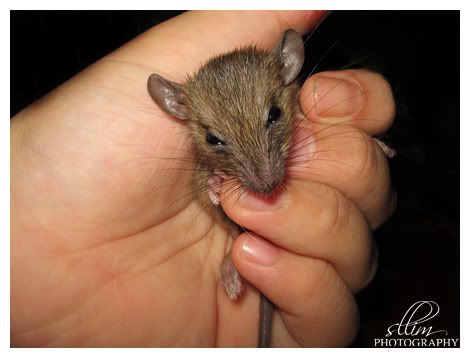 It hardly fill my hand. Yes, it's that small
The more disturbing photos have not been shown.
--------------------
Cheers.