Youth Jazz Orchestra
On the 6th of April 2007, the North Rhine Westphalia Youth Jazz Orchestra performed at KBU International College.
It was a really great performance! No doubt about it, totally.
Nothing much to say about it, so here are the pictures.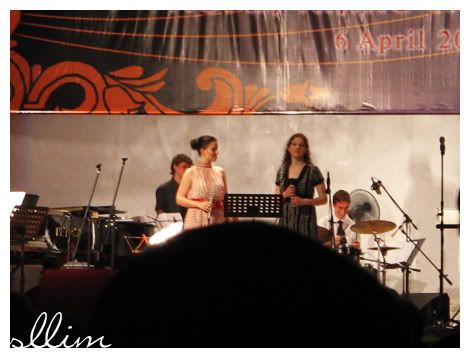 Two lovely ladies with lovely voices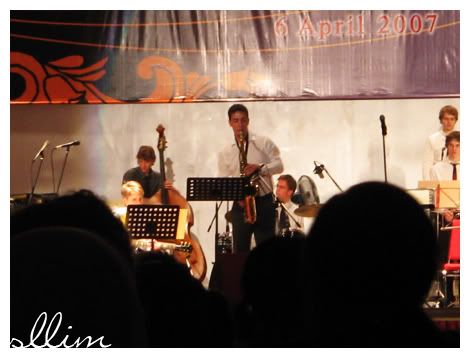 Tenor saxophone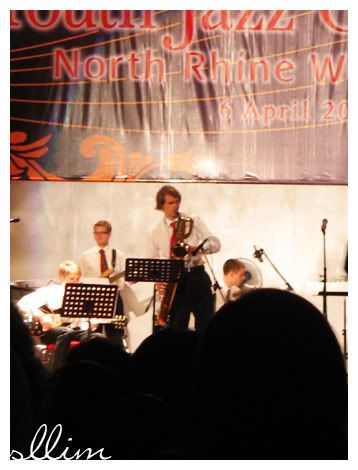 Baritone saxophone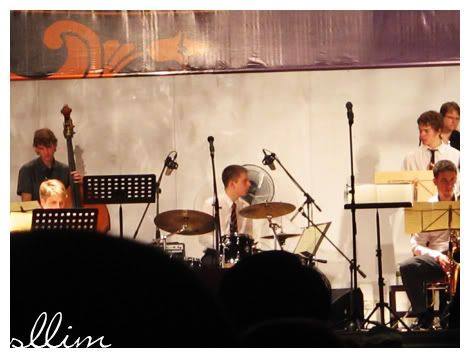 Drummer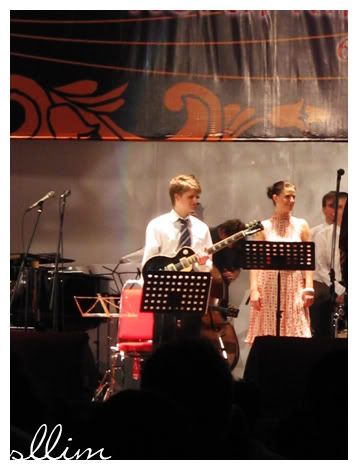 Guitarist - His solo was super cool!
Before it ended, KBU management gave them a gift.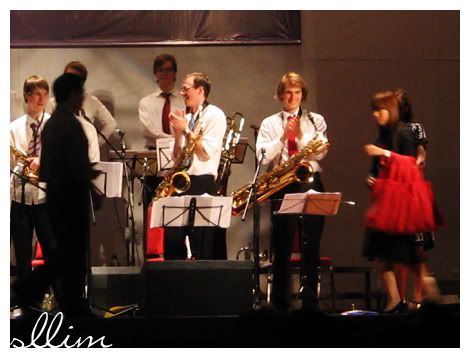 It was a KBU shirt.
They then started to wear it.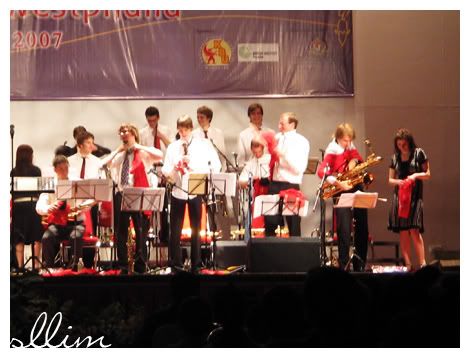 Even the conductor who seem a little to big for the shirt. Nevertheless, he wore it and joked that he is too fit.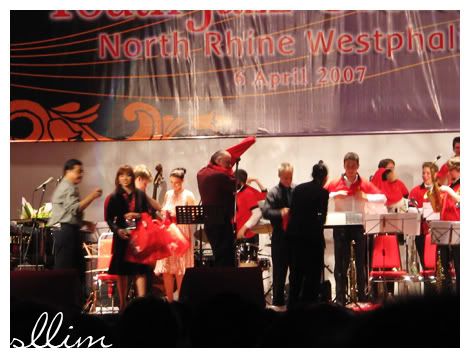 He then gave a speech on behalf of the orchestra upon receiving the gift.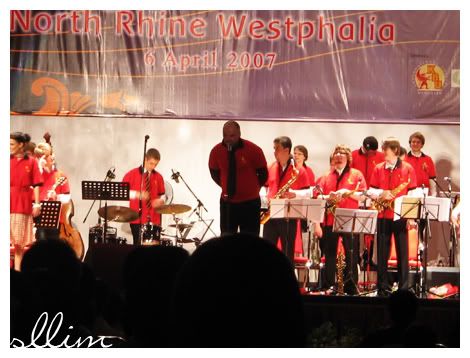 They ended with an encore.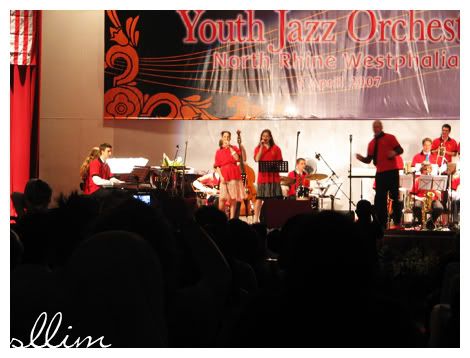 Cheers.