Qing Ming
Every year, around April, Chinese will from all over go back to their hometown.
For what? It's for a Chinese occasion called Qing Ming/Ching Ming. This is the only time of the year, family members will gather to say 'hello' to their relatives who have 'moved on'.
And it is also the time of the year when you can actually enter a Chinese graveyard.
As for me and my family, we went back to a small kampung (not so small now) by the name Bukit Gambir which is located in Johor.
It was a Sunday. And it
did not
rain the night before! which means no need to go through muddy kampung roads to get to the graveyard. It's a kampung remember? Kampung as in really kampung with no tarred road as access to the graveyard.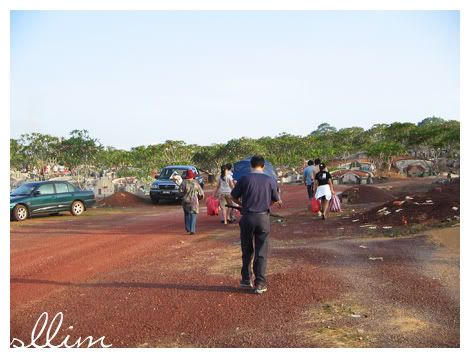 Everyone that went.
The picture you just saw shows an extremely small part of my dad's side of the family. Yes, my dad's side is very big. This is just maybe 10% of them.

Seriously

.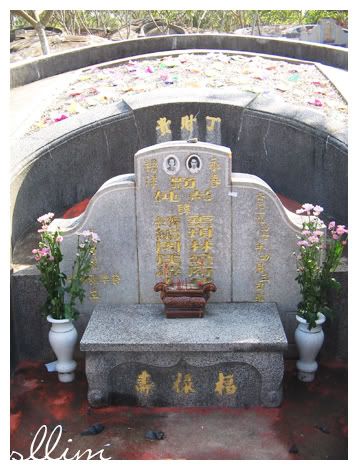 My grandparents' tomb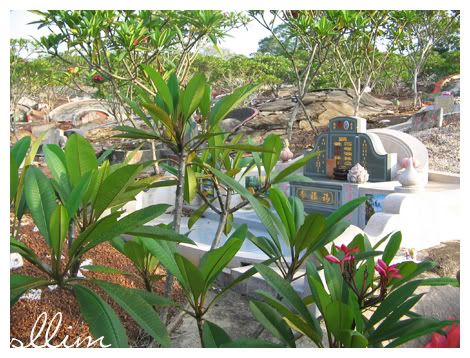 A peek at my third uncle's tomb
Upon reaching there, the food were quickly set up at the tomb. But not at the respective relative but at some god. I have no idea who/what/etc.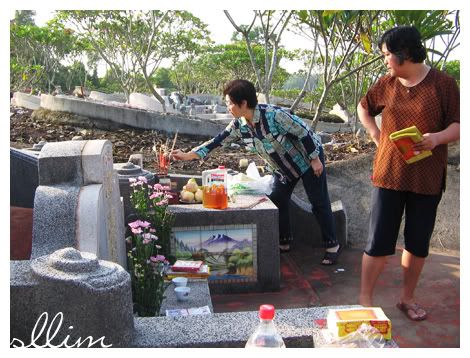 My third aunt (left) & my third uncle's wife
The 'tax collector' also quickly came to collect RM20 per tomb for its maintenance. We payed RM40. Tomb 1, my grandparents. Tomb 2, my third uncle.
Like they even do anything besides cleaning up for Qing Ming.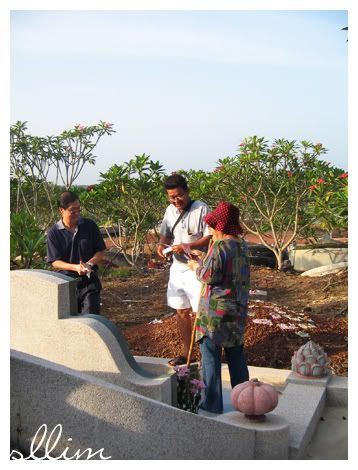 People don't just go to the graveyard to pray/ask for blessings/etc, they also have to buy new 'gifts' to 'give' to their relative who has moved on.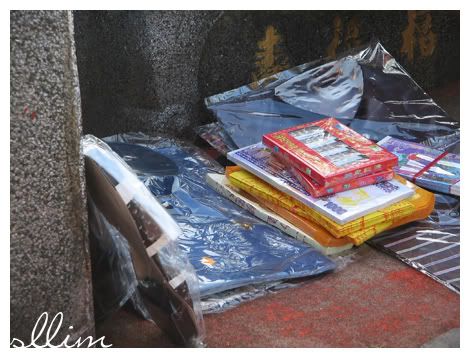 So how does this 'gifts' reach them? By burning it, of course.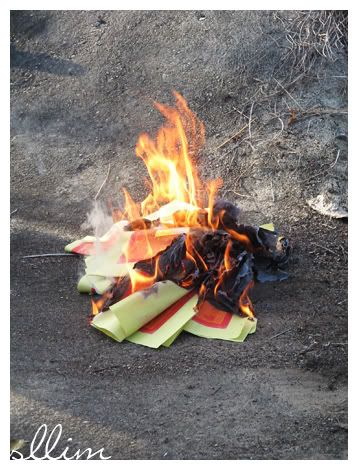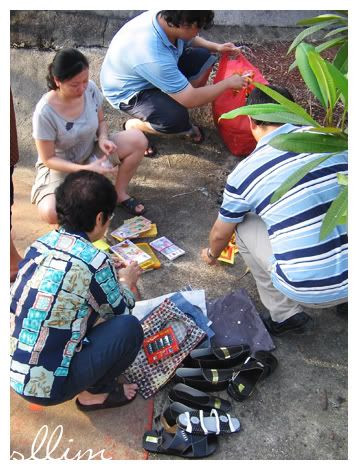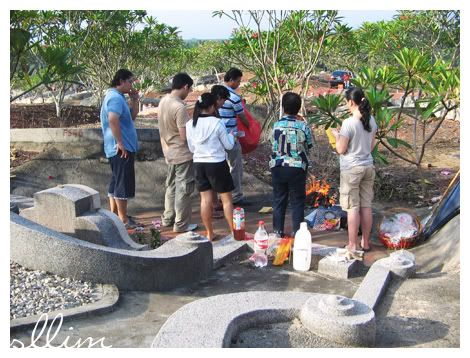 Before proceeding on, they have to throw coins to see if the departed family allows them or not.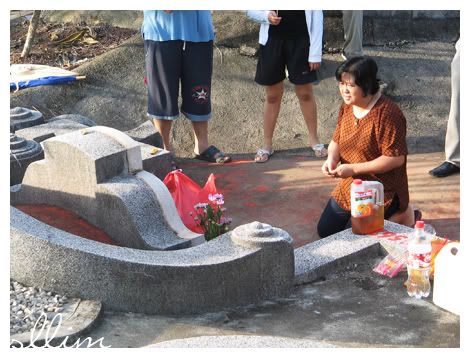 First try, nope. "We're not done, yet" says my departed grand parents. It was only the second try that we got the 'green light'.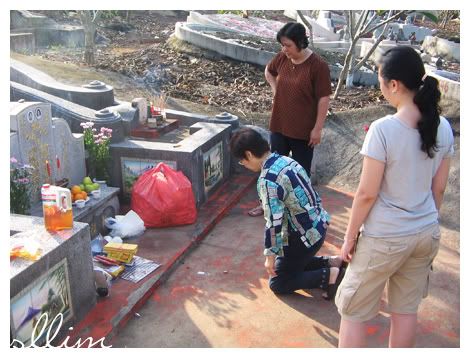 Even though overall the grave look clean, the dead weeds must still be uprooted.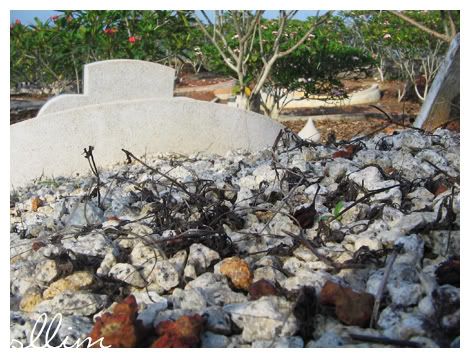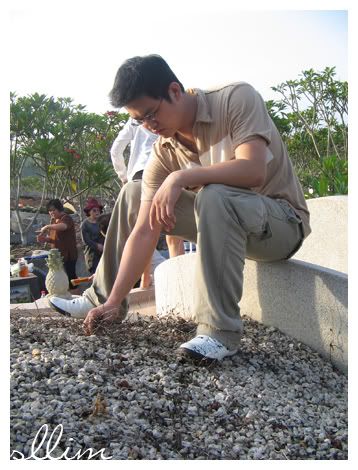 My cousin
After cleaning up, we had to 'decorate' the tomb. What's thee purpose of putting those coloured paper? I have no idea. Nobody seems to know either. We just know we have to do it.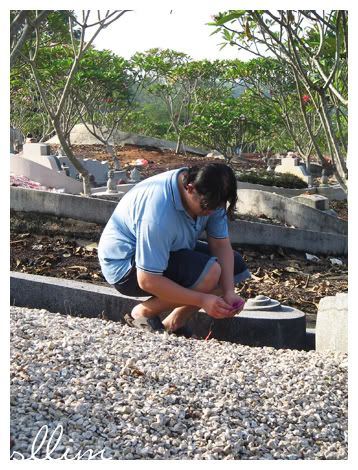 My cousin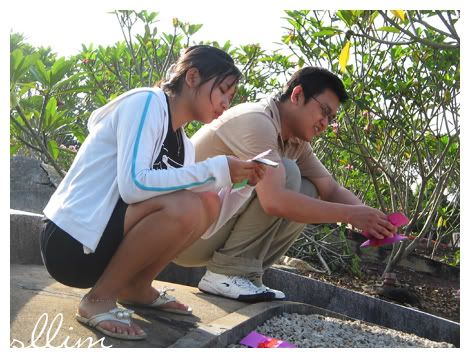 My youngest cousin from my dad's side(left) and her brother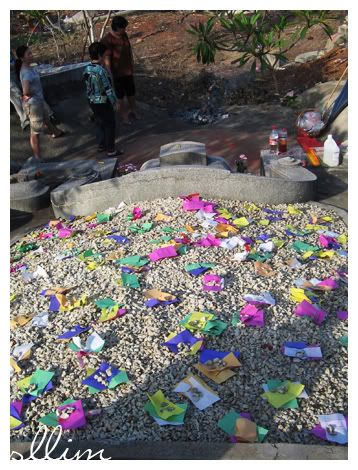 Taadaa!
Moving on the the next tomb. Same procedure repeats.
First, the god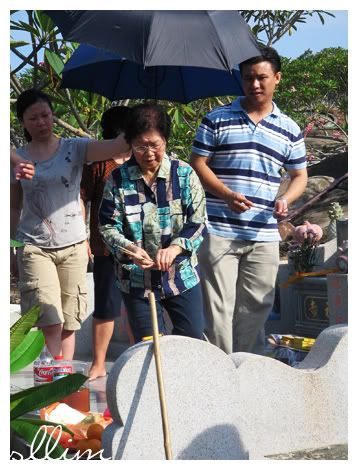 It was getting hot. So, up came the umbrellas
Second, my third uncle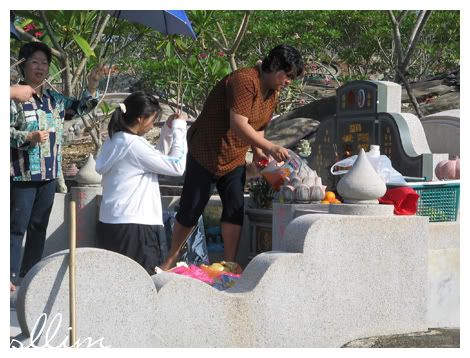 Finally, burn the 'gifts'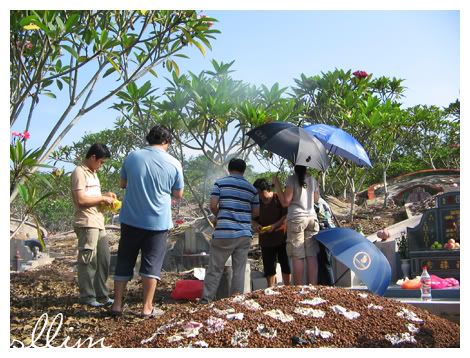 As my third uncle's wife is still alive, the space for her, in the future, has to be covered with a red cloth. Symbolizing she is still alive.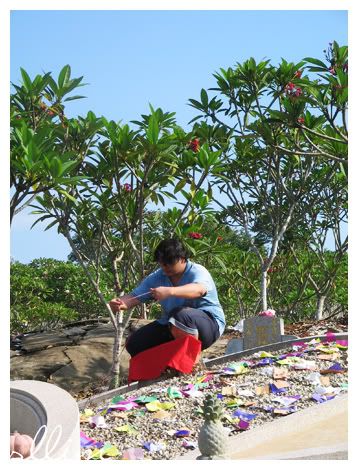 A view of everyone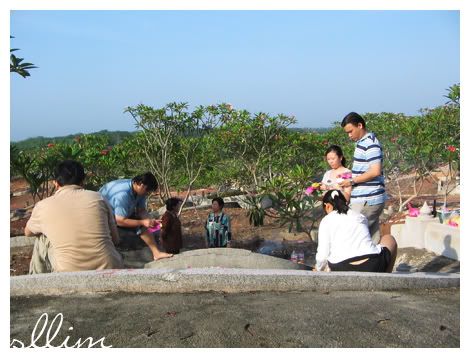 Did you notice the scenery?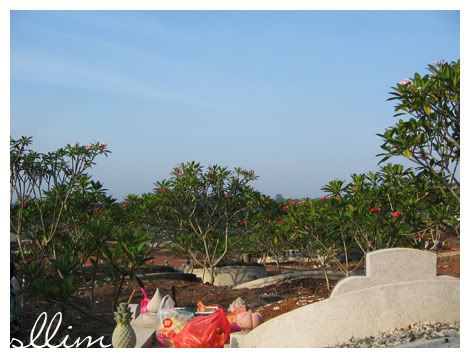 High above the land, looking far. Good Feng Shui it seems.
I took spontaneous shots of my cousins.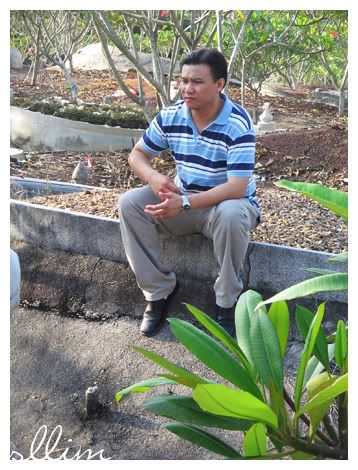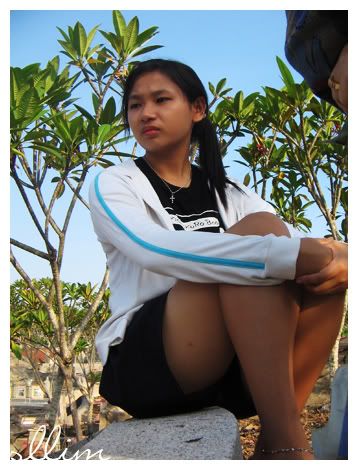 And while taking photos, I noticed this.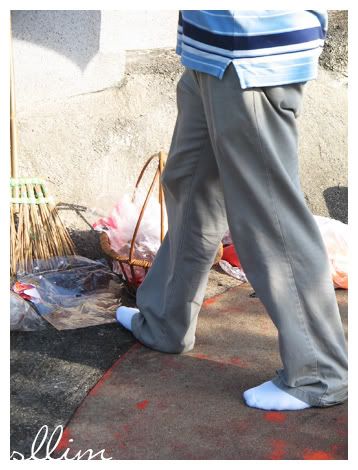 My cousin was wearing white socks and he was walking around without his shoes!
White socks
, wei!
Anyway, after getting permission, we were able to leave.
This photo is to show that we are
not
litter bugs. We packed our rubbish with us.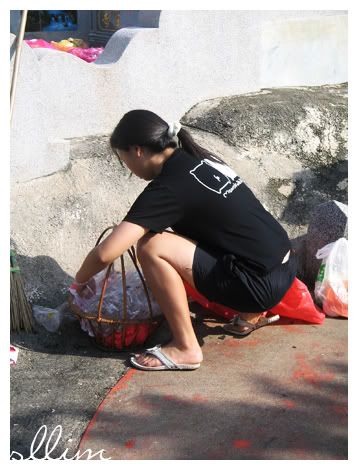 My cousin
And lastly...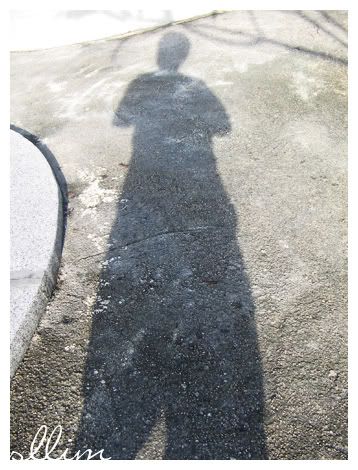 Me!
Cheers