Teo Chew Temple
Acting as a tourist in Penang, I visited the Teo Chew Temple (located near Little India).
According to the history stated in the temple, this particular temple is about 100 years old.
Its role in the olden days was to gather all the Teo Chew people on occasions, etc. And not to forget a place to remember their ancestors.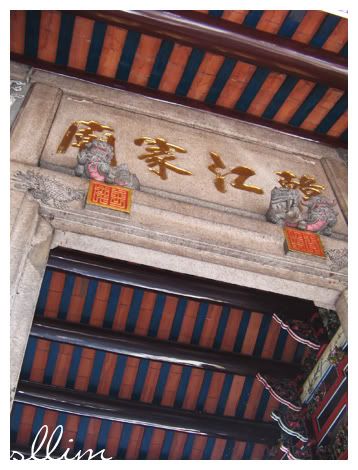 Its rich architecture really amazes me. Every minute detail is carefully drawn & done.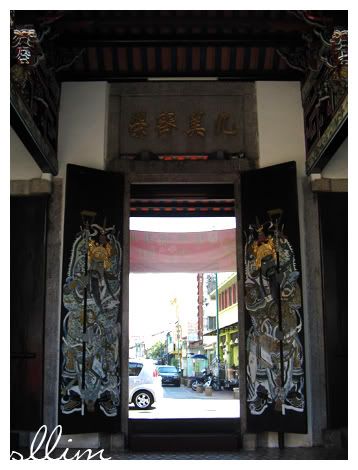 These drawing is said to guard against evil things from entering the temple.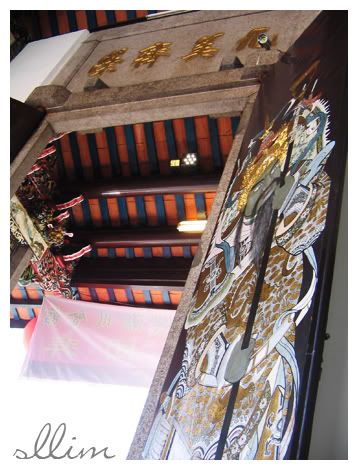 Stepping through the "gates" was a welcoming court yard. This is where they hold their functions.
Look at the right of the photo and you'll see chairs stack up. They had something on earlier for Chinese New Year. Some gathering to makan makan.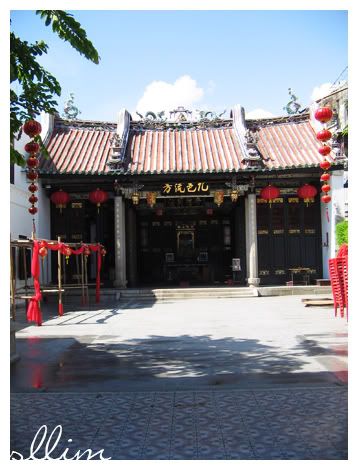 The caretaker lives beside the temple. Here seen is him. He closes the door leading to his home. And in a certain way telling us, this place is private place.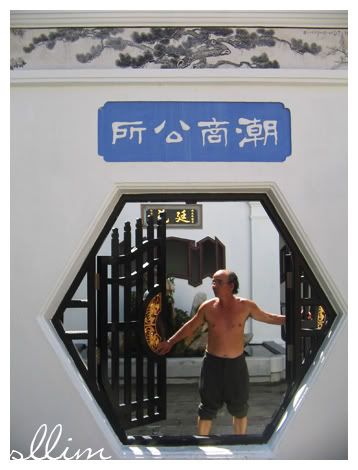 And rightly so as in his home was a tempting fountain. I would have enter if it wasn't because of him.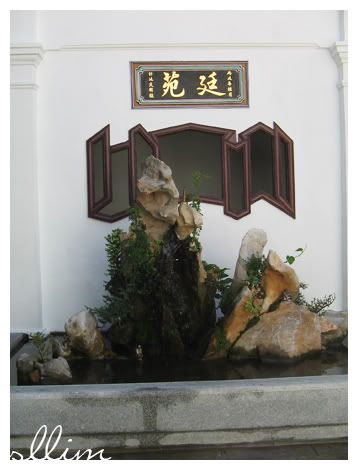 There are two halls in the temple. The main hall and the ancestral hall.
The main hall is where devotees pray to the gods and the ancestral hall, as its name suggest, is to pay respect to the ancestors.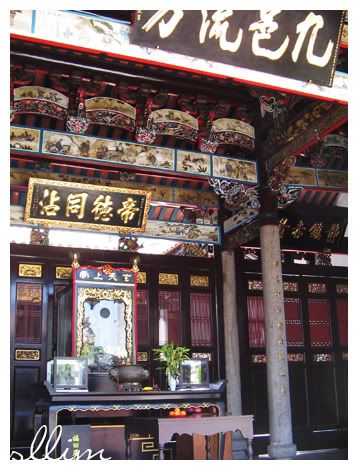 The main hall.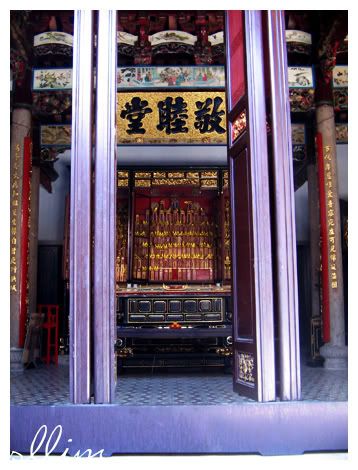 The ancestral hall.
One will never fail to look up at the roof beam of this temple. Every beam is drawn with careful detail. I can't imagine how much time the artist back then used to draw it all. It's not like big, simply draw kinda thing. In fact, it's very neatly done.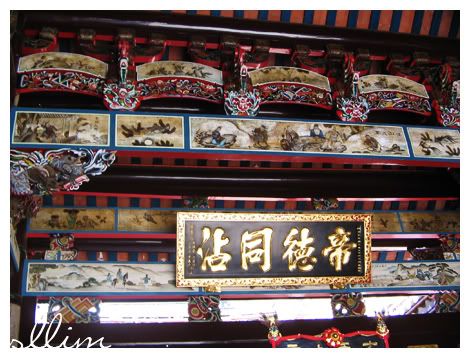 Even the writings on the wall are carved not painted on!
I miss seeing this kind of doors.
They preserved it well, must have repainted it or something.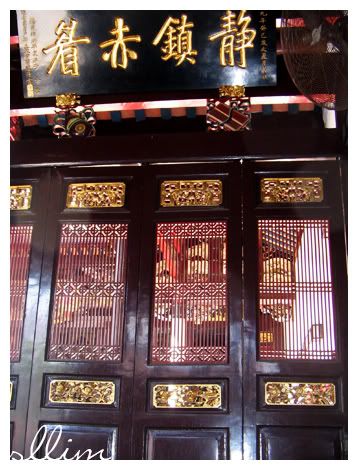 A slight touch of modernization. The fan. Weather's getting hotter each day.
In the earlier days, these fans were not there.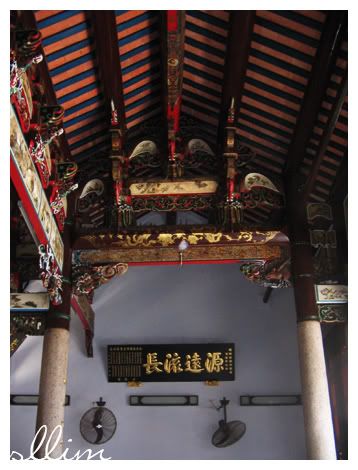 After going around, looking around, reading the history, taking many pictures, I left the temple premises.
Looking back, I took the overall look of it. Nothing special from outside. Deceiving.
Just by staying outside I would not have known about the beauty of this Teo Chew Temple. It has a humble appearance outside and a huge proud history/legacy inside.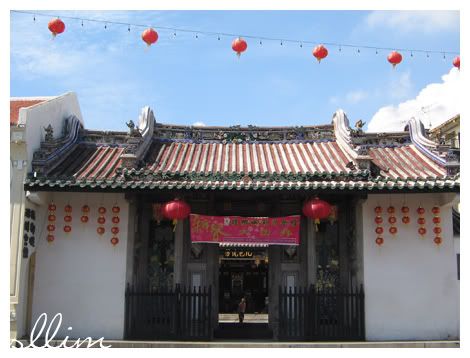 Cheers.