Temple |Part 1
I visited the the Goddess of Mercy temple while I was in Penang.
Not for prayers or whatever ritual thing. I was just there for the pictures.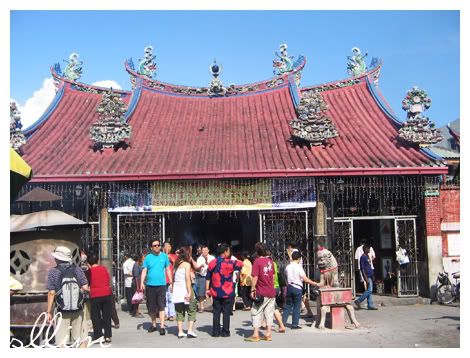 I have a question for everyone, especially Buddhist. Why do people let go birds? What does it symbolize?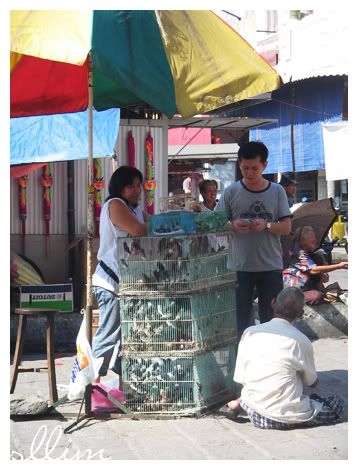 The lady selling them didn't shoo me away even when I was up close to her birds. Maybe because I look like a tourist from Taiwan/Taipei
(so said a guy there)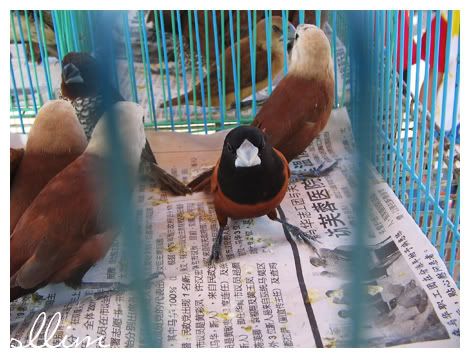 While I was taking shots of the temple, these three ladies made me feel rather uneasy standing there.
They just stood right in front of me and held the joss stick right in front of me. I quickly took a few shots and went away.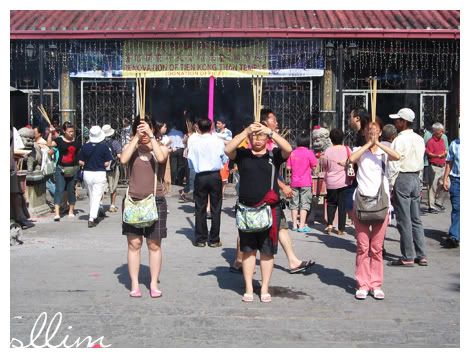 Some devotee seems more devoted than others, offering really huge joss sticks!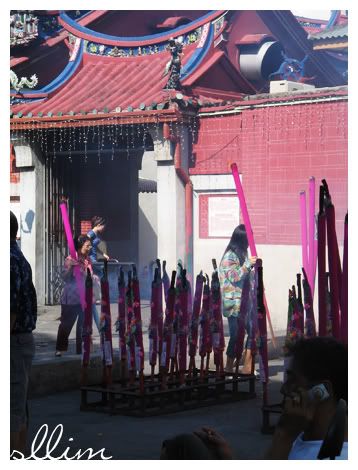 A view of the temple from far.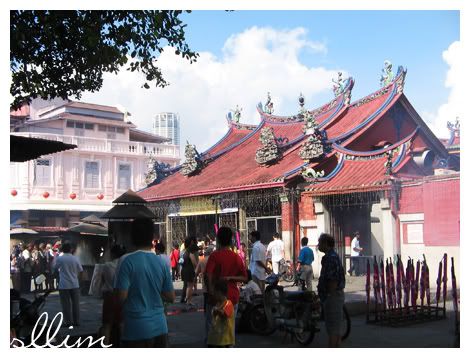 While standing from afar, I saw these particular tree people were praying/putting up incense to.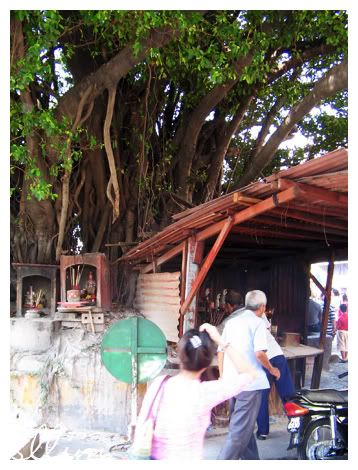 Not only one statue but many!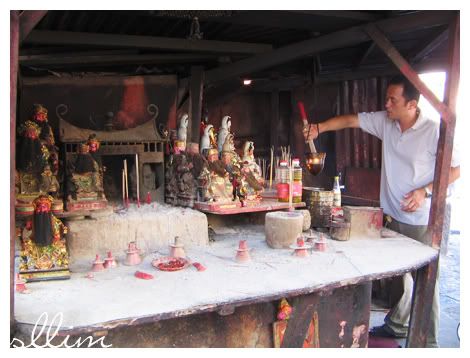 After taking some shots outside the temple, I ventured into the temple itself.
Shots of the inside tomorrow or soon.
Enjoy.