Temple |Part 2
---Blogging from college---
The experience of inside the temple.
Of course there were many people praying and the smoke/pollution caused was terrible! I must say it is much worst than second hand smoke from cigs.
At the main hall of the temple.
Busy, busy people.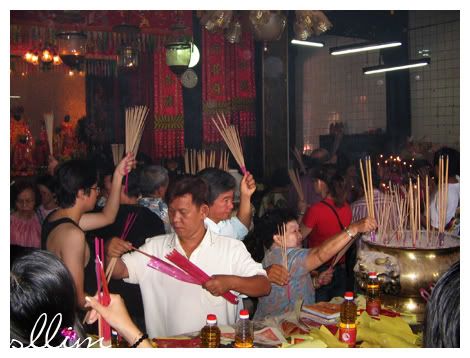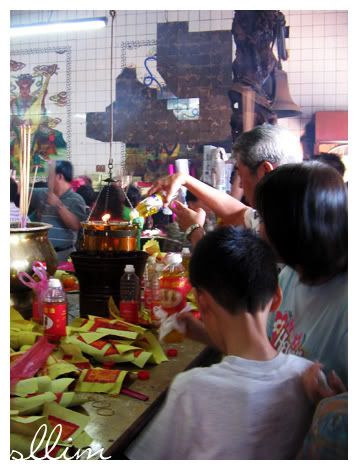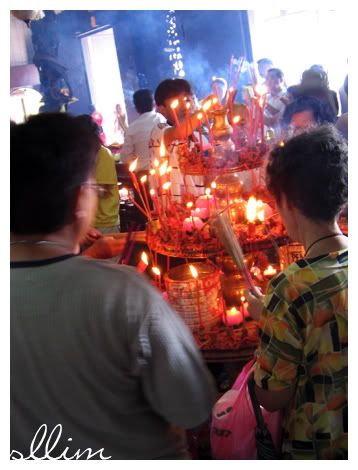 Devotees kneeling down in front of the main altar.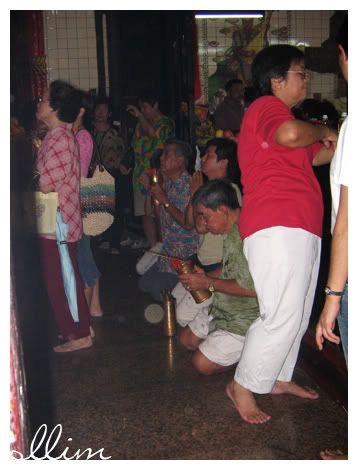 The following two pictures are from the back portion of the temple.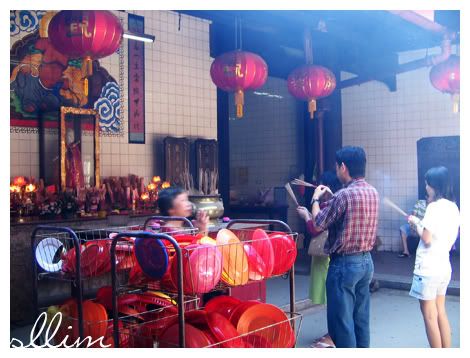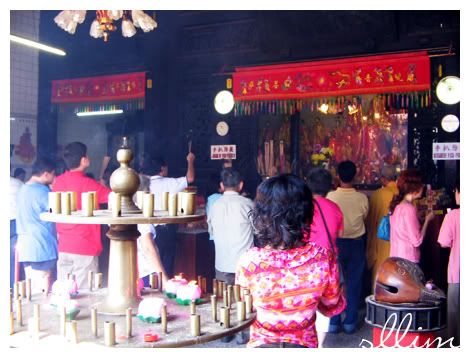 Look at the amount of joss stick this man is holding!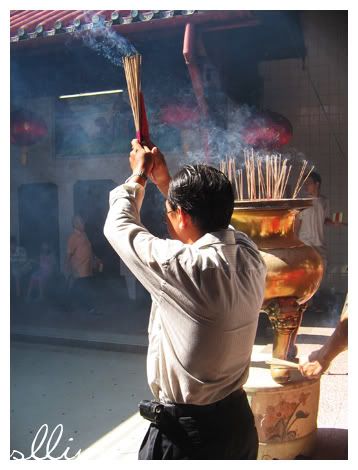 Almost everyone there hold the same ammount of joss stick if not more.
Pollution, pollution...!
Thank God I survived.
Cheers.