Chinese New Year | Part2
After all the jumping about outside the house, it was time to cool down.
Cute little Jia Ern was being shy-shy. Coming out to the hall to take a peek and the run back to the room.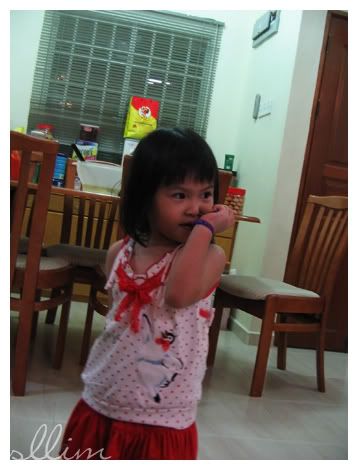 Ching Yi and Louise was having loads of fun.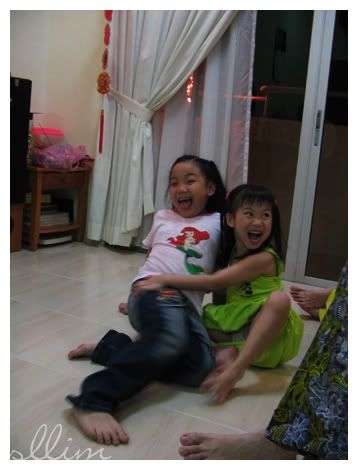 They love each other :)
Ching Yi was showing off her Barbie dolls and every time i push the shutter button she would strip them. Why leh...? -_-"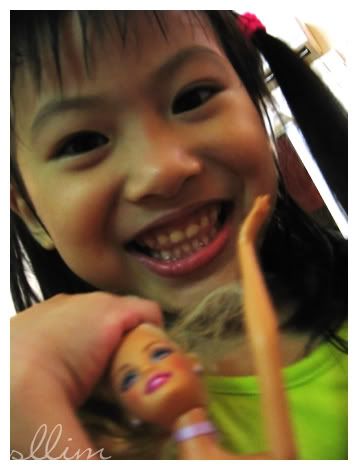 Ching Yi and Jia Ern shares almost everything and they are pretty good to each other
apart from the occasional fights.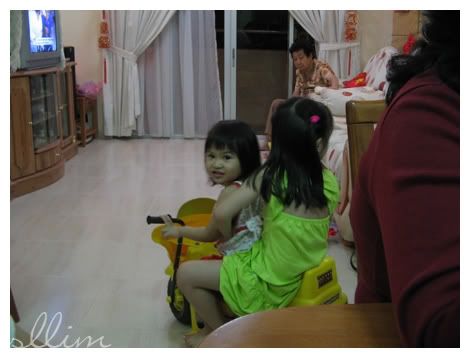 It's not too small for both of us
After all the fun, it's time to recharge. So, makan!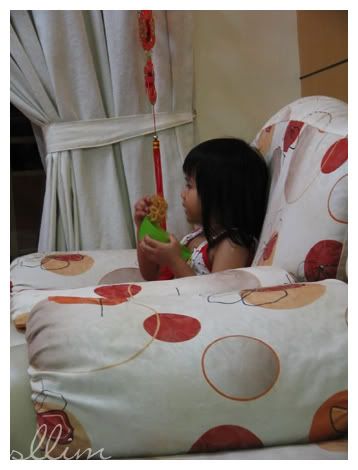 Little girl on big chair.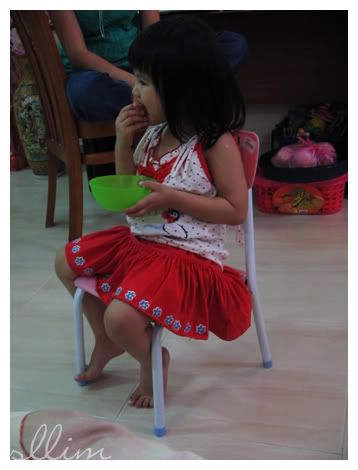 Little girl on small chair.
Cheers.