Chinese New Year | Part1
The most important part of Chinese New Year to Cantonese (my mum's side) is the reunion dinner which is held on the eve on Chinese New Year.
(pause)
Come to think of it, I did not take any pictures of the food! Crap... Was too excited and hungry I suppose... :(
But I did take a number of pictures of what happened after the dinner. Consist mostly of my nieces.
Don't judge a person by their size. The younger sister is in a way more 'superior' to the older sister. Also because the older one gives in to the younger one. Sisterly love.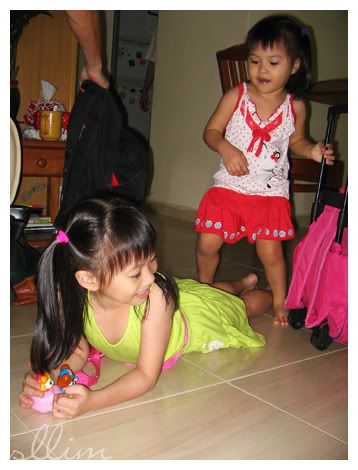 "It's alright to climb over me" - Ching Yi
While her older sister and cousin are playing, she seems to hate the sound of Pop Pop. Standing far away and clasping her hand over her ears.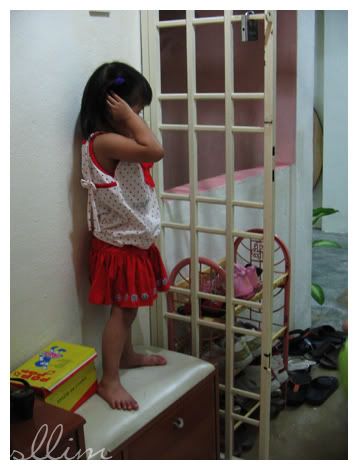 Stranded on her own.... Soon, daddy came to the rescue!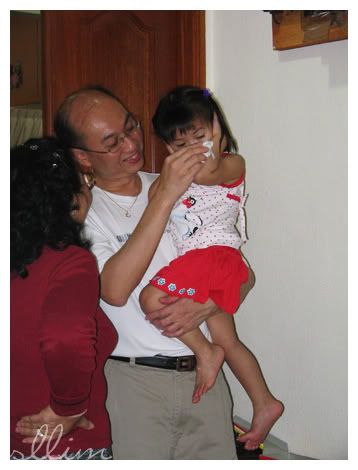 Ching Yi loves to share.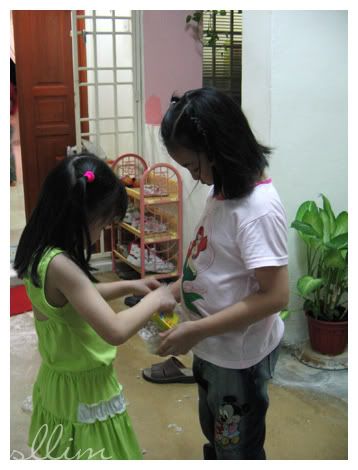 Instead of the conventional way of throwing to the ground, the girls found a better way ; stomping on it!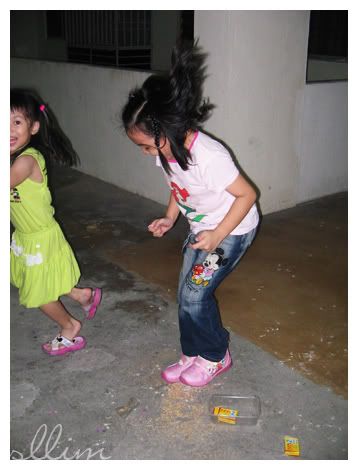 Curiousity kicks in as Ching Yi explores what makes a Pop Pop pops. Joining her is her cousin Louise (yes, my niece as well)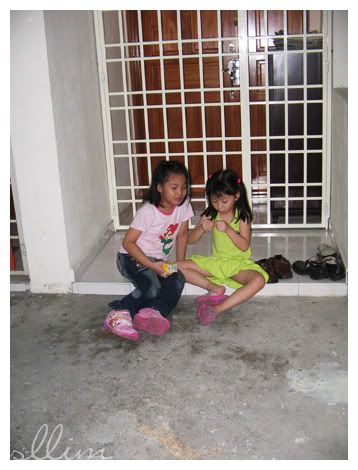 Check back tomorrow for what happened in the house.
Cheers.