Farewell...
Thean Loon's farewell. 9th February 2007. He went to Melbourne, Australia.
Will miss you, dear friend.
We love to have a camera war. Snap, snap, snap!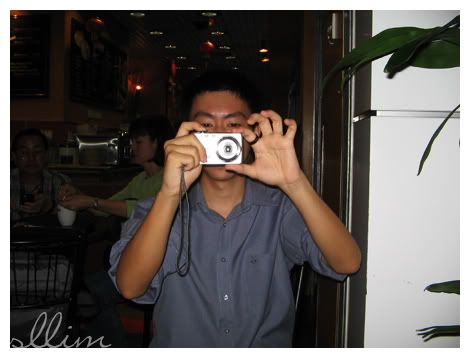 That's him photographing me and me photographing him.
Alvin and Jen Niece have some "chup" war.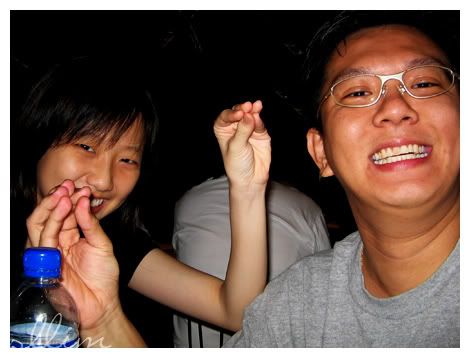 I "chup" you and you "chup" me.
All of us who went.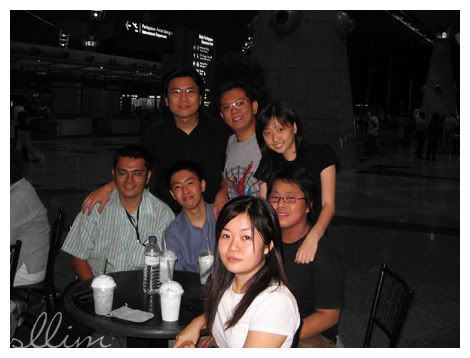 A group picture.
Some of his friends did not make it in time to say bye to him. So a short talk on the phone.
Really sad, they came all the way to KLIA and did not meet him...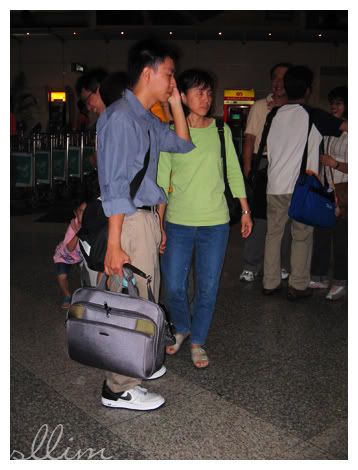 The ice blended drinks at some cafe in KLIA was really good (I think), Eu Jin 'sapu-ed' everything that everyone could not finish.
2 and a half ice blended including his own.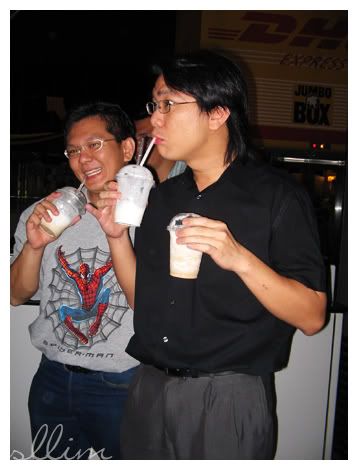 Last few moments he was near us. Well, that is before he entered the gate.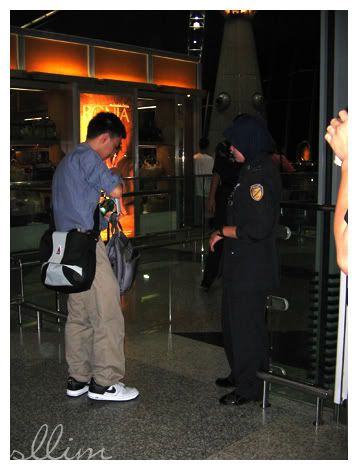 Final check, get passport, etc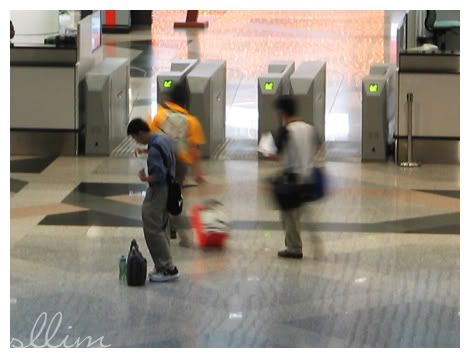 Then he was gone.... at least for a year.
Come back soon!
Miss ya.